California is home to a theme park owned and operated by the Walt Disney Company. The theme of this park is to bring to life some of Pixar and Disney superhero stories.
You also get to enjoy a couple of adrenaline-packed activities like dark and thrilling rides at the Radiator Springs Racers. You can join Web and create advanced suits for Spiderman with Peter Parker and Moon Girl, ride the wild waters down the Grizzly River or enjoy amazing views on a colorful jellyfish.
Radiator Springs Racers:
The Radiator Springs Racers has a combination of thrilling and dark rides. The fantastic thing is that you can ride it as many times as possible and still see something new. Most people consider this ride as the best ride at the California Adventure and Disneyland.
It is based on the 2006 Disney/Pixar film Cars, with vehicles being on separate tracks traveling through mountain scenery. It is open from 8:00 AM to 10:00 PM every day.
Guardians of the Galaxy - Mission: BREAKOUT!
It is based on the film Guardians of the Galaxy's Tivan collection. You help Rocket free other Guardians by boarding a gantry lift. The main floor resembles the interior of the Collector's archive with a fantastic mix of music.
It has a height of 56 m, a maximum speed of 63 km/h, lasts 2 minutes, and is open from 8:00 AM to 10:00 PM every day.
Grizzly River Run
Open from 8:00 AM to 10:00 PM, and you enjoy the wild water adventures on the California river. You use a raft with your friends or family, a maximum of eight, pass by an old mining company up the mountain before a heart-stopping descent down the Grizzly River overrun with gushing geysers.
Jumpin' Jellyfish
Standing at 12 m, it is a parachute jumpstyle ride similar to former Maliboomer but re-themed and resized to fit kids. The height restriction is 1.02 m, and it lasts 1 minute 30 seconds. This is rated excellent for kids. You get to experience amazing views aboard a colorful jellyfish floating in the sky above Paradise Bay before gently descending to dry land. It is great for kids.
Web Slingers: A Spider-Man Adventure
Avengers has set up training facilities worldwide, and the fictional Tony Stark is helping them through the Worldwide Engineering Brigade(WEB) he founded. It is a screen ride where you enroll in web and when you get selected, help make more advancements to Spider-Man's suit. The plan is to create new interfaces that will enable everybody to join the ranks of the Earth's mightiest. Recruits at the WEB include Peter Parker, Moon Girl, Harley Keener, and Squirrel Girl.
Conclusion
Before you get those tickets to Disney, try the California adventure rides first. California Adventure rides are more suitable for adults, and also alcohol is served. Ensure you check the dates and times correctly when you get the ticket to avoid missing any ride you have already paid for.
Sources: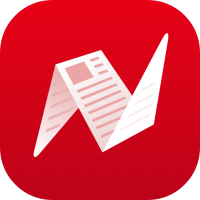 This is original content from NewsBreak's Creator Program. Join today to publish and share your own content.