Jordan Merrick / Unsplash
Virginia is famed for being the birthplace of the United States. It was the first permanent English colony in the area. Eight Virginia men, including four of the first five presidents, rose to the highest position in the land, earning her the nickname "Mother of Presidents." The cities listed below were selected because they had the highest rates of violent and property crimes among Virginia cities with populations of at least 5,000 people. Each reporting agency's criminal crimes and arrests are enlisted in the report.
1. Portsmouth
Although Portsmouth is exactly opposite to Norfolk, still the two cities are very close in terms of crime. The only distinction is that whereas Norfolk rated higher in terms of violent crimes, Portsmouth ranked second in terms of property crimes. Overall, with such a high rate of property crimes, Portsmouth residents were among the most likely in the state to be victims of a crime, with a 1 in 18 chance of becoming a victim.
2. Roanoke
Being a victim of a crime has a 1 in 18 chance of happening to you. Of course, there are a variety of reasons behind this. The number of violent offenses per person in Roanoke was the second-highest in the state, but the number of murders was a little lower, ranking seventh in the state, which isn't exactly impressive. Roanoke also had the third-highest rate of property offenses per capita in the state.
3. Richmond
In 2012, Richmond has the highest murder rate per capita of any city in the state. Not only was that, but the number of violent offenses per capita was also the highest. Richmond has now one of the highest crime rates in America when compared to all communities, with a rate of 43 per 1,000 population. There is a one in 23 chance of becoming a victim of either violent or property crime in this city.
4. Norfolk
Norfolk may not have as many violent crimes or murders as Richmond, yet it is the most hazardous city in the country. Individuals here are more likely to be a victim of a crime, with a 1 in 24. This is due to Norfolk having the fourth-highest rate of property offenses per person in the state. All of this, combined with the third-highest number of murders and the third-highest number of violent crimes, resulted in a high number of total crimes and a higher risk of being engaged in one of them.
5. Petersburg
The good news about Petersburg is that it had a low number of property crimes and, as a result, overall crimes per person when compared to some of the other cities we looked at. The bad news is that it has the fourth most violent crimes and the second most murders per capita. Although assaults accounted for the majority of violent crimes, there were 15 murders per 100,000 persons in 2012. Currently, the chance of becoming a victim of crime is 1 in 24 in Petersburg.
References:
https://www.neighborhoodscout.com/
https://www.roadsnacks.net/most-dangerous-places-in-virginia/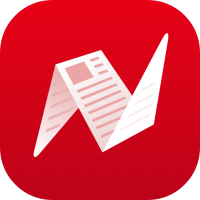 This is original content from NewsBreak's Creator Program. Join today to publish and share your own content.