Arkansas is known for its natural beauty, sunshine, and vast open spaces. The majority of Americans are unaware of how unique the state is. Although, many places in Arkansas are spectacular.
Whether you are moving to Arkansas for the first time or simply relocating from another part of the state, it is imperative that you thoroughly research the different locations. While some locations are quite appealing, on the other hand, others should be avoided. Here are the 5 worst places to live in Arkansas to assist you to get a better idea of the places where you will probably not want to live.
1. Little Rock
Little Rock is the most dangerous place to live in Arkansas, making it on the list of the worst places to live in the state. After Alaska, New Mexico, and Louisiana, the city contributes significantly to Arkansas' ranking as the fourth most dangerous state in the country. Little Rock is Arkansas' second most dangerous city in terms of violent crime, with a one in 69 chance of becoming a victim. Given the severe hazards of living in Little Rock, it's astounding that nearly 200,000 people have chosen to call the Arkansas capital their home.
2. Helena West Helena
In Helena-West Helena, career prospects are scarce, which is a major concern for the city's 11,000 population. It indicates that 12.2 percent of the population is unemployed, which is Arkansas' second-worst unemployment rate. Helena-West Helena has the fourth-largest violent crime rate in Arkansas and the 14th highest property crime rate.
3. West Memphis
West Memphis, with a population of just over 25,000 people, is the worst place to live in Arkansas. There are two main reasons why this city is deemed undesirable to live in. It features the state's third-highest crime rate, making it a dangerous place to live. Second, with an unemployment rate of 10.9 percent, West Memphis is the fifth-worst place in Arkansas for unemployment which is why it makes people choose immoral means.
4. El Dorado
Some may argue that a low cost of living is a beneficial characteristic of a community, yet low property prices usually indicate a lack of demand. El Dorado's home prices are substantially lower than the state average. The average household income is also low, and 8.9% of the population is unemployed. El Dorado has the fourth highest crime rate in Arkansas overall, which is a problem. El Dorado's public schools, on the other hand, are superior to the national average.
5. Osceola
The only reason Osceola does not score higher in the worst places to live is that it has a greater median household income than most other cities on the list. Despite having a good median household income, about 12% of the population is unemployed, making it Arkansas' third-worst unemployment rate. Furthermore, Osceola ranks eighth in the nation for overall violent and property crime rates, making it a dangerous area to live in.
What are your thoughts on the above-mentioned places? Do you have any previous experience with crime in the cities listed above? Share with us your experience in the comments section below.
References:
i. https://www.safewise.com/blog/most-dangerous-cities/
ii. https://www.roadsnacks.net/most-dangerous-places-in-arkansas/
iii. https://www.onlyinyourstate.com/arkansas/ar-dangerous-cities-2020/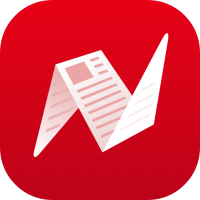 This is original content from NewsBreak's Creator Program. Join today to publish and share your own content.