Overall, Iowa is relatively a safe state in America, although there is still a crime to be found.
Though, the prime objective of this article is to leverage science and statistics to discover which cities in Iowa are the most undesirable and unsafe to live in. These cities may have the worst crime rates within this state, but that doesn't make them inhabitable.
Iowa is not in any way threatening as a whole. However, certain cities are unsafe, and it is critical to be aware of them.
So, let's take a close look at the following list of worst places in Iowa:
Waterloo
Waterloo is one of the state's major cities, and many people visit this city for shopping, enjoy a meal at a high-end restaurant, or embrace the views. However, it is not entirely safe and peaceful. With a population of 113,520 according to the 2017 census, Waterloo is one of the most crime-ridden cities in the state. In Waterloo, the crime rate per 1,000 residents is 29.53, according to this source.
Des Moines
Des Moines is one of Iowa's most renowned cities, but it's one of the most hazardous. With over 10,488 recent crimes, there's a high possibility you'll encounter one in Des Moines. With 8,933 recent complaints, property crimes considerably outnumber violent crimes in Des Moines. Unfortunately, 1 out of every twenty-four Des Moines residents will be a victim of property crime. Theft and burglary are the most common types of property crimes in Des Moines.
Davenport
Davenport, another beautiful and third largest city of Iowa, with a population of 102,157 people. A growing population causes a high crime rate, with 1 in 22 people becoming victims of a crime. Theft, burglary, violence is prevalent in this city.
Council Bluffs
Council Bluffs, Iowa's most unsafe city, with a population of 61,969 people. You have one in 12 possibilities of becoming a target of discrimination in this city. Its high crime rate of 95 crimes per square mile. The most hazardous districts of Council Bluffs are in the center and west. However, violence is prevalent across the city.
Centerville
With a population of 5,448, Centerville has a remarkably high crime rate for such a small town. You have a one in twenty chance of being a target of discrimination here. Make sure your vehicle doors are locked!
I hope you like this article; let me know your thoughts about the worst places in Iowa?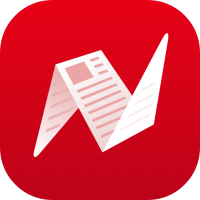 This is original content from NewsBreak's Creator Program. Join today to publish and share your own content.