Rhode Island is the smallest state in the United States. Historically, Rhode Island was one of the first American colonies and the last to gain statehood. The state is surrounded by Connecticut, Massachusetts, and New York. Rhode Island is a pleasant location to live, but also even lovely places are not without crimes. Here's a look at the five most dangerous cities in Rhode Island to help you figure out which ones are the most dangerous.
1. Providence
Providence is one of the oldest cities in the United States and the state capital and the state's most populous metropolis. Unfortunately, Providence also has one of the highest crime rates in Rhode Island. It has the highest property crime rate and the second-worst violent crime rate in Rhode Island. The chances of becoming a victim of a violent crime in the state are 1 in 176. Domestic abuse, assault, and other crimes are examples of this. Theft and burglary are also significant problems, with a one-in-29 risk of becoming a victim of property crime.
2. Woonsocket
Woonsocket is a dynamic, metropolitan city that blends the best of both worlds: thrilling city life and comforting small-town tranquility. Woonsocket, Rhode Island's sixth-largest city, has a high rate of violent crime, ranking it one of the most dangerous cities in the state. It's similar to Providence in that the chances of being the victim of a violent crime are 1 in 176. The rate of violent crime in the city is almost 53% higher than the national average.
3. Pawtucket
Pawtucket is named after an Algonquian word that means "river fall." Having a population of over 72,000, it may not have as high a violent crime rate as some of the other cities on this list, but it is still a dangerous place. The chances of becoming a victim of a violent crime are one in 244, violent crime has declined since 2013. Property crime is the actual threat in this city, which is why it's on our list of most dangerous cities.
4. Newport
Newport, located on Narragansett Bay, is a well-known seaside town and home to the world-famous Newport Jazz Festival. Despite having a far smaller population than Providence, Newport is still the fourth most dangerous city in Rhode Island for 2021. Having a population of little over 24,000 people, the city reported 68 violent crimes and 537 property offenses in a year. Theft is another concern that locals face. Fortunately, there is a silver lining. In recent years, there has been a crime reduction. Newport had the highest crime index of any state in Rhode Island in 2018, making it the most unsafe city.
5. Central Falls
The city is a small but compact town named after a waterfall in the Blackstone River. It has a population of 19,423, making it one of the most densely populated cities in the United States, outnumbering cities like Boston, Chicago, and Philadelphia. It is located just outside of Providence and has one of the highest violent crime rates in the state. A violent crime victim has a one-in-129 chance of becoming a victim. It is an unsafe place to live because of the high rate of violent crime.
Despite the high crime rate in these five Rhode Island cities, it's vital to remember that there are ways to keep safe in these cities.
References:
https://www.neighborhoodscout.com/ri/crime
https://burglary.com/resources/safest_and_most_dangerous_cities_Rhode_Island
https://www.onlyinyourstate.com/rhode-island/hanton-city-lost-town-ri/
https://www.roadsnacks.net/most-dangerous-cities-in-rhode-island/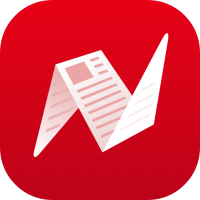 This is original content from NewsBreak's Creator Program. Join today to publish and share your own content.