Mount Rushmore is the most popular tourist attraction in South Dakota with the faces of George Washington, Abraham Lincoln, Thomas Jefferson, and Theodore Roosevelt carved into its surface. It is the seventeenth-largest state by area. It has many cities that have made the country's most dangerous cities list. Below are the most dangerous places in South Dakota; there may be some surprises.
1. Flandreau:
Flandreau is a little hamlet with a population of about 2,332 people. It is located in the state's eastern region. Despite the beautiful scenery, the situation in the small village is catastrophic. According to FBI reports, it has a disproportionate level of crime. The crime rate in Flandreau is 66% higher than the national average. Flandreau's violent crime rate is 104 percent greater than the national average. That indicates Flandreau has the highest rate of violent crime as well as the second-highest rate of property crime in South Dakota.
2. Chamberlain
Chamberlain is a town with a long and notable history. The South Dakota Hall of Fame is located there. The small village has gained a more sinister reputation: it is the state's second most dangerous location. Based on 12-year data, Chamberlain crime statistics indicate an overall upward trend in crime, with violent crime and property crime both increasing. Based on this trend, Chamberlain's crime rate in 2021 is undergoing higher than it was in 2019. Property crime is a matter of big concern as well. It has the third-highest rate of such violations in South Dakota, with 77 during the year.
3. Rapid City
The city is the second-most populous city in the state with 77,503 residents and the third most unsafe in the state to live in. Rapid City is also perfectly situated as a home base for some of the area's most popular attractions, with places like Mount Rushmore and Deadwood only a short distance away. The chances of becoming a victim of a violent crime in the state are 1 in 144. During a year, it reported 536 violent crimes, including 114 rapes and four killings.
4. Yankton
Yankton is the mother city of the Dakotas. In Yankton, the chances of becoming a victim of violent or property crime are 1 in 39. The state with 14,687 residents and is the fourth most unsafe in the state to live in. During a year, it reported 86 violent crimes, including 20 rapes and one killing. According to FBI crime statistics, Yankton isn't one of America's safest cities. Yankton's crime rate is greater than 93 percent of South Dakota's cities and towns of all sizes.
5. Mitchell
Mitchell is famous for having the World's Only Corn Palace. The Corn Palace in Mitchell may not be as well-known as top attractions such as Mount Rushmore, but it attracts a fair number of visitors. The influx of visitors, on the other hand, offers an unwanted temptation for crooks. Mitchell has the highest property crime rate in the state. In a year, there were 538 such crimes, including 437 larcenies and 40 car thefts. There were 59 violent crimes reported in this city of 15,679 people. In that category, it is the fifth-highest in South Dakota.
References:
https://moneyinc.com/worst-places-live-south-dakota/
https://kxrb.com/most-dangerous-cities-in-south-dakota-top-10/
https://www.cityrating.com/crime-statistics/south-dakota/chamberlain.html
https://www.neighborhoodscout.com/sd/rapid-city/crime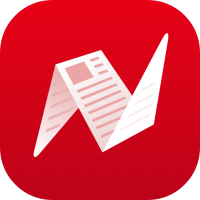 This is original content from NewsBreak's Creator Program. Join today to publish and share your own content.