There are excellent and awful locations to live in every state, and Louisiana is no exception. However, it is one of the most exciting and enjoyable locations to live in the United States. Still, it has also been repeatedly listed as one of the most hazardous areas in the country.
The vast majority of the people likely prefer to live in better locations and escape the worst. Although, every location has its upsides and downsides.
And when it comes to talking about criminal activities, you must research the place before relocating. It will help you to be aware of those offenses and offer you a safe and comfortable living.
To assist you in your final decision about where you should reside in Louisiana, we have prepared a list of the 5 worst locations. Just take a close look:
Bogalusa
Another reason Bogalusa ranks so high on this list is that it is the 13th most dangerous place to live in Louisiana. It has the ninth-highest number of violent crimes and the twentieth-highest number of property crimes. Bogalusa seems to have the state's fourth-worst median house value and fourth-worst unemployment rate.
Opelousas
Over 16,000 people live in this city, the hub of Zydeco music and the third oldest city in Louisiana, considered the state's second most hazardous location to live. It also has the highest rate of violent crime in Louisiana. However, Opelousas has the state's 12th lowest median house value, and its public schools are substantially below-average state.
Bastrop
In this list, Bastrop is another worst location to reside in Louisiana, as per Road Snacks. One of the main reasons Bastrop is the worst location to live in the state is its fifth-highest crime rate. It has the second-highest number of property crimes and the seventh-highest number of violent crimes when it comes to different sorts of crimes. Unfortunately, it is not the only problem.
Another significant issue is that one in every five houses is vacant, which is unexpected. Bastrop has the state's sixth-lowest median property value.
According to this source, the crime rate in Bastrop is 92.69 for every 1,000 residents.
Alexandria
The most serious issue in Alexandria is most likely the high crime rate. It has the third-highest number of property crimes and the fifth-highest number of violent crimes, making it the most hazardous city in Louisiana altogether. Many people are having difficulty finding work in Alexandria due to a shortage of employment options.
Marksville
Marksville is just a small town with a huge problem: it has the second-highest violent crime rate in Louisiana. And the population is barely a little more than 5,000 individuals! There is a casino in town, which might explain why crime rates are higher than usual.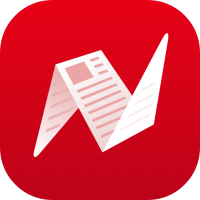 This is original content from NewsBreak's Creator Program. Join today to publish and share your own content.