Is Kentucky a safe state to live in America? Kentucky has several lovely places for you to live and work. In addition to the decent neighborhoods, you should avoid the poor ones. However, Kentucky is one of the great states of the United States of America, and you will find some criminal activities too.
Here, in this article, we will talk about the five worst locations in Kentucky to live. Just take a closer look at these states and their crime rates, house prices, career possibilities, cost of living, and general liveability before relocating to Kentucky.
The list of Kentucky's top 5 worst places is in the following. So, keep reading to know more.
Duncan Park
Duncan Park is the worst location to live in in the state of Kentucky. According to FBI figures, crime in the city has decreased by 5%. Duncan Park's Crime rates are 324% higher than the national average, and the violent crime rate is 328% than the national average. According to this source, Duncan Park has a crime rate of 34.46 per 1,000 residents.
Maysville
Maysville's crime rate is the 25th highest in the rest of the state, but the most concerning statistic is that if you reside in the town, you have a 1 in 31.9 chance of being a target of discrimination. Maysville's economy is ranked second-worst in Kentucky, making it an undesirable area to settle down and try to livelihood. Maysville has a crime index of 13 which means that Maysville is safer than 13% of the US states (Source of this information)
Oak Grove
Oak Grove has been added to Kentucky's most hazardous locations to live in this State. It's a small city with a pleasant look, yet its people are at risk of being victims of crime. Remarkably, the likelihood of being a victim of a violent crime is 1 in 241. This makes it one of the locations you'd want to settle down and start a family.
Russellville
Russellville is one of the poorest locations in Kentucky, with a median house value of $93,800, ranking seventh in the state. The town has a population of only 7,008 people. They have the 13th highest unemployment rate in the world at 8.9 percent. The average annual combined household income is $32,367.
Somerset
Somerset is a modest city with a population of 11,376 people and a struggling economy. The city's crime rate ranks 37th in the country, and on top of that, the typical household's income is pitifully low. At $100,700, the median house value is the 11th lowest in the country. With a high of 9.2 percent, the unemployment rate is the 12th highest in the world.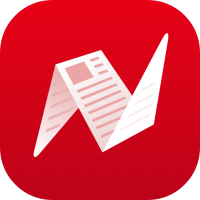 This is original content from NewsBreak's Creator Program. Join today to publish and share your own content.