New Jersey is known to many as the garden state. New Jersey is one of the largest producers of tomatoes, blueberries, and cranberries.
In terms of landmass, New Jersey is one of the smallest states in the United States of America but this state makes up for what it lacks in landmass with a population of 9.4 million. New Jersey is quite a popular state being the home to several musical legends such as my favorite two Jon Bon Jovi and Bruce Springsteen.
Overall New Jersey is not the worst state to live in but they are few cities in New Jersey that are so dangerous that they made the list of worst cities to live in America. Here are some of these cites you will want to avoid if you were thinking of visiting or residing in New Jersey.
1. Asbury Park
Asbury Park is a sensation when it comes to its original live music. Asbury Park is most times considered the most dangerous city in New Jersey because the crime rate in Asbury Park is more than twice the average crime in America.
Asbury Park does not just have a crime problem as it also has a gang problem which has caused several sporadic shootings to take place within the city. In Asbury Park residents stand a very high chance of being raped, killed, or falling victim to other violent crimes.
2. Bridgeton
It may come as a surprise that a city like Bridgeton which is popularly known being the home to sewing factories and glass factories made the list of the top five dangerous places to live in the state of New Jersey. Apart from the fact that the average liveability score for the city of Bridgeton is quite low, crime in the city has been on an upward movement.
3. Camden
Camden is one of the worst cities in New Jersey having areas that are even scary for the police to patrol in fear of their own life. Camden is just one of those towns you will need to avoid if you love your peace of mind.
4. Atlantic City
If you have watched the movie Boardwalk Empire you would know that Atlantic City was built on crime and more than deserves a spot on our list. The crime rate in Atlantic City per 1,000 residents is 54.61.
5. Millville
If you are looking to visit Millville be sure to carefully watch your belongings because this is not a city that permits you to be carefree. The theft in Millville is so high that most residents there have been victims of theft.
I hope you like this article, let us know in the comment section what are your thoughts about this list of dangerous cities in New Jersey.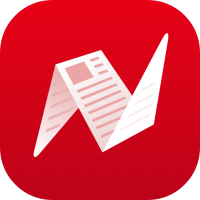 This is original content from NewsBreak's Creator Program. Join today to publish and share your own content.