Indiana is one of the peaceful states in America where most of the people live happily and stay far away from criminal activities. Most of the state is renowned for being straightforward, welcoming, and charming nature people.
It is tough to report the most hazardous locations to live within the state as circumstances raise the risk levels. But almost every city has some great traits that make inhabitants happy to live there.
Whereas a vast percentage of the cities on this list may be considerably safer during the day, evidence indicated that the most significant hazards arise after darkness. It's the perfect time when criminals are the most powerful in committing crimes against persons or property.
So, if you are considering relocating to this state, you should be informed about those risky areas and what makes them undesirable places to reside. We have created this handy short guide to assist you. The following is a list of the top five most vulnerable areas in Indiana.
So, let's get started!
Indianapolis
Indianapolis is one of Indiana's most populated and significant cities; however, the city has the highest crime rate per person. According to the recent data, almost 9,000 violent offenses happened in twelve months. This equates to eleven acts of violence per thousand individuals or a one-in-a-hundred risk of becoming a victim.
East Chicago
East Chicago, Indiana's most hazardous city, with an annual average of nine crimes committed per thousand residents. In this city, the average yearly number of robberies is reported 134. Statistics also show that the city has witnessed a 33% reduction in violent crime and a 33% decline in property crime.
Gary
Gary, another famous city of Indiana, is reported an annual rate of eight violent offenses per thousand inhabitants. Its population is 78,819, and there has been a 38% increase in violent crime and an 11% increase in property crime in the city.
Hammond
According to statistics, Hammond is another most dangerous city in Indiana. It has a population of 79,329 people and a 20% increase in violent crime. In this location, residents have a 1 in 121 risks of becoming violent crime victims. On the lighter side, property crime rates are down by 18%, which equals the total crime rate.
South Bend
The fourth-largest city in Indiana has reported crime rates about double the state average. Robberies are quite common, with 338 occurring per 100,000 persons each year. Property crime rates are similarly high, with over 5,000 incidents per 100,000 persons every year.
I hope you like this article; let me know your questions or thoughts about this list in the comment section.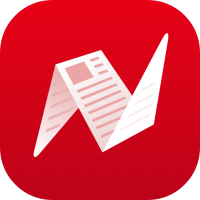 This is original content from NewsBreak's Creator Program. Join today to publish and share your own content.