Daniel Salcius / Unsplash
Connecticut seems like a hub for some wealthy people. It's got everything that you want and need. Although this is one of the safest states to ever exist, this state still has bad cities to work on. Wanna live that wealthy life here? Then better be aware of the worst places you could ever live in this state, so you'll know what areas to avoid when deciding to settle in another place.
Top 5: Derby
Home to the Osbornedale State Park, this town started as a trading post in the 1600s. Fast forward to the present, its reputation to the people isn't that pleasant at all. This town has under a number of 13,000 residents, but the poverty level is dangerously high at an average of 13%. The average incomes here are definitely low, yet this place has a surprisingly expensive cost of living. If you want to live a practical life, Derby is not your ideal place to go.
Top 4: New Haven
This place is where Yale University can be found, and it also has a good line of long-running history. New Haven serves as one of the important cities in Connecticut, but the fact that it is still dangerous and can be considered worse is inevitable. With 26.5% of its people living in poverty and 9% found jobless, who would want to live in this place? Also, both violent and property crimes are a massive concern here... so, this is not the place that you would want to go in Connecticut.
Top 3: Bridgeport
Bridgeport ranked as the second-most densely populated area in Connecticut, but it is alarming that plenty of people living here are within poverty lines. It is one of the cities in the state that has the most number of unemployment rates, and this is pretty much a big concern. The weather conditions here are no better, with people complaining about how rainy days and sunny days were extreme in intensity. Surely, you might not want to settle in a place like this.
Top 2: Waterbury
This city is known for having a history of brass production and having centers for brass finishing. Sounds great for finding a job? No. This city has very few high-paying jobs offered, and its 11.3% unemployment rate says so. 23% of the population suffers from poverty, and that is why there is no doubt that some here will just choose to commit crimes instead. Crimes committed here were ranging from robbery to murder, and more. After all, art nerds could still find this place desirable as it is the home of the Mattatuck Museum.
Top 1: Hartford
This city serves as the capital of Connecticut and is the worst. Among its 123,000+ residents, 13.6% of them remain unemployed. Think this is enough? Well, this place has more murder cases than any other city in the state... and it's really bad. The average income here is relatively low, with the cost of living still expensive and impossible to afford. Schools? Also bad and are low-rated. Even though there are a lot of bad things in this place, it has many amenities such as the State Capitol if you want a historical place to go into. But, you should bring a friend with you.
Like most states, Connecticut is definitely beautiful and has places that can be called home. But, don't let the pleasing qualities fool you as they can bring harm to you and your family. Always make sure that you are moving or touring somewhere safe and good for you.
Sources:
https://moneyinc.com/worst-places-live-connecticut/
https://www.roadsnacks.net/worst-places-to-live-in-connecticut/
https://www.movoto.com/guide/ct/most-dangerous-places-in-connecticut/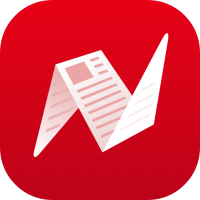 This is original content from NewsBreak's Creator Program. Join today to publish and share your own content.