Movies filmed in Akron have won several awards including the Oscar-award-winning movie, Room. More than twenty Hollywood movies have featured the city.
In this article, I will be exploring five movies that were filmed in Akron.
1. The Great Buck Howard (2008)
The Great Buck Howard is a Comedy-drama/Indie film directed by Sean McGinly.
When a law school dropout (Colin Hanks) responds to an ad for a personal assistant, he unwittingly agrees to work for a brash has-been magician (John Malkovich) who is trying to rebuild his career. This leads to a cross-country trek and a once-in-a-lifetime comeback. The film includes a visit to a well-known city that serves as a stop on Howard's redemption tour. When Malkovich exclaims "I love this town!" outside a building where Howard recently performed, the audience is treated to his expanded enjoyment of our city.
2. 25 Hill (2011)
25 Hill is a drama directed by Corbin Bernsen.
"25 Hill," a film set entirely in Akron, is about an 11-year-old child whose hopes for a derby career are dashed when his soldier father is murdered in Afghanistan. The young man joins forces with a father figure whose own son, a fireman, was killed in the course of duty, and the two work together to achieve forgiveness and bring the derby back to life. During the summer of 2010, when the film was shot all across Summit County, this film served as a boost in advertising for one of Akron's oldest traditions.
3. Harvey (1950)
The focus of this black-and-white classic is a humorous middle-aged man and an imaginary bunny rabbit whose magical vacation destination is in Northeast Ohio. Elwood Dowd (Jimmy Stewart) is assumed to be insane by his family because he insists on having an unseen "six-foot, three-and-a-half-inch tall" rabbit for a best friend, but incomprehensible events have his loved ones wondering whether he knows something they don't.
Stewart's easy comedy is a big part of why "Harvey" is such a timeless classic. It would be fantastic enough for a film of this caliber to mention Akron on its own, but it becomes much more significant when we learn that this fictional rabbit lives in the city. I've never seen any six-foot-tall bunnies in my 30 years in this city, but I've heard this lovely area receive a lot of accolades. It comes as no surprise to me that the film portrays it as such a paradise.
4. Inside Llewyn Davis (2013)
The film follows a teenage folk musician (Oscar Isaac) through the Greenwich Village folk scene in 1961. He is attempting to make it as a musician despite apparently insurmountable challenges, the most of which are his fault, with his guitar in tow and snuggled against the bitter New York cold. Davis travels to the Midwest for a business opportunity in Chicago at the start of the film's third act.
5. My Fellow Americans (1996)
At the peril of their lives, two previous US Presidents (Jack Lemmon and James Garner) join forces to expose the current, corrupt President (Dan Akroyd). The two presidents debate a hideaway site in Akron, which Lemmon claims is directly adjacent to his presidential library in Cuyahoga Falls, about halfway through the film.
Let us know in the comment section what movies we have missed that were filmed in Akron?
Follow me to see more articles like this.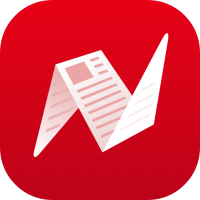 ...