Just a few months back, renters enjoyed a modest rent in Denver, Co, but just recently, there is a considerable spike up to 8.8% in comparison to the same months of 2020.
Over the past months, rentals significantly increased not only in Denver but across the metro. The fastest growth is a 17.3% increase. The cost of rent for a two-bedroom goes up to $2,036 and $1,796 for a one-bedroom apartment.
This rent is the least expensive from Parker municipality. Likewise, the most costly rent is $2,369 for a two-bedroom median apartment from the city of Lone Tree.
The Reasons for the Increase in Rents
Here are the reasons for the substantial increase in rentals in Metro Denver:
Law of supply and demand: Historically, Denver experienced a low inventory of homes, driving competition and a rise in rental prices.
Gentrification: Denver is now the second most gentrified city in Colorado. Gentrification impacted both the western and northern parts of the city. This pushes out long-term residents and favors a wealthier population, thus making the area an affluent neighborhood.
And this scenario makes values and property taxes pushed higher than usual.
Return to normalcy: The current demand by renters is one reason that drives the spike in rentals. During lockdown in 2020, more renters were working from homes; they were going out of the city and staying with family or friends. But now, these workers are returning to the metros; thus, demands went up.
Shortages in construction materials: Builders are facing challenges because of supply constraints in lumber and steel. Contractors have difficulty meeting the deadlines of finishing a construction because of materials, supply chain constraints, and insufficient construction workers.
Also, the prices of construction commodities went up due to the scarcity of supplies. These delays caused construction delays, resulting in the scarcity of available houses both for rent or for sale.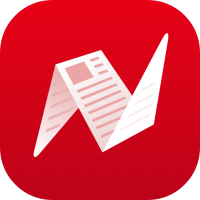 This is original content from NewsBreak's Creator Program. Join today to publish and share your own content.