There are several must-see places in Denver that you should not miss. If you haven't been to these places, take some time to explore the beauty and grandeur of these five nicest neighborhoods of Denver:
1. Capitol Hill
The vibrant neighborhood of Capitol Hill offers a mix of welcoming residences, great leisure, and government spaces. It is home to the magnificent state capitol building, which has a gold-plated dome. The building is a commemoration of the gold rush that was discovered in 1858 - 1859 in Colorado.
Capitol Hill is home to stately old mansions with a bohemian feel. The most popular attractions are the Molly Brown House Museum and the Colorado State Capitol.
2. Uptown
The Uptown neighborhood is one of the most sophisticated hubs with charming old and modern restaurants, commercial shops, and coffee shops. In the Uptown, you will see Denver's oldest residential areas lined in streets in prehistoric architectural designs.
3. Highlands
The highlands is majestically located atop of Denver overlooking the downtown City. Highlands boasts a bustling residential neighborhood that features avenues of elegant homes, stylish bars, and trendy restaurants. Highlands is a perfect spot for jogging, family picnics, and riverside trails.
4. Sloan's Lake
When you want to relax and enjoy the majestic scenery of a body of water, Sloan's Lake is the place to go in Denver. The area is located on the north side of Denver, where you will enjoy the city's second-largest park, vast playgrounds, athletic fields, and basketball courts.
At Sloan's Lake, you can also enjoy a walk in the multi-use trails, picnic areas, and the best parks with a stunning view to catch the sunset, the Rocky Mountains, and the Denver Skylines.
5. Baker
The Baker is known for its sophisticated neighborhood and vibrant thoroughfare. It showcased vintage fashion boutiques and the best hangout for dance and music.
The Baker is also home to many Asian restaurants, brewpubs, and a must-go for theaters for shows and movie lovers.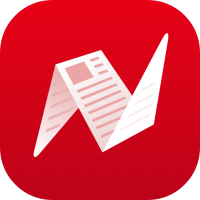 This is original content from NewsBreak's Creator Program. Join today to publish and share your own content.