Your earning will significantly influence your decision to choose a place to live. So if you want to live in Denver, Co, how much should you get to have a comfortable life there?
The Cost of Living in Denver
Denver has a COL (Cost of Living) in the overall index at 128.7. This is for a homeowner with no child care. Denver is a fairly affordable place to live but not good enough to be among the 50 largest cities to live in.
With a reasonably affordable price and a $100K earning, you could fare enough to live in Denver with a meager income leftover. But what about taking on a five digits number? How far could you get to live with that means?
In Denver County, the median household income was $68,592, according to the United States Census Bureau in 2015 - 2019. But to live comfortably, these are the monthly costs for two adults and two children.
Housing - $1,298
Food - $810
Child Care - $ 1,583
Transportation - $ 1,095
Health Care - $ 966
Other Necessities - $ 850
Taxes - $1,100
Monthly Total - $ 7,702
Annual Total - $ 92,426
And therefore the monthly earning should be at $7,702 minimum. Thus, for income sufficiency, you need to make more than this amount to provide savings.
Ways to Increase Annual Income
If you belong to a family with two adults and two children and belong to the median earners, you can make ends meet by doing some ways to increase your annual income, Forbes.com says.
Use your existing employee benefits like a dependent care FSA and healthcare FSA.
Help other companies, make money on your experience and expertise
Adjust your withholdings
Sell your snaps - license and sell your strongest photos
Start a side hustle
Be creative - cut on expenses
Add a new skill and earn extra money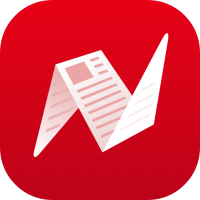 This is original content from NewsBreak's Creator Program. Join today to publish and share your own content.