Each is unique to his judgment, and this involves deciding whether to get or not to get the COVID-19 vaccine.
The Catholic Bishops of Colorado issued their affirmation support on the use of the COVID-19 vaccine. According to the statement, "vaccines are morally acceptable under certain circumstances." They believed that "a good end cannot justify evil means."
They support the vaccine on conditions that:
Ethical criteria are foremost crucial in developing the vaccine, and that;
No vaccine should be developed, produced, or used as lab testing using human cell lines coming from aborted fetuses
No vaccines or medicines should be developed using fetal cells as this is unethical and unacceptable
The bishops, however, implied that:
Vaccination must be voluntary and not morally obligatory.
A person has a moral obligation to refuse any medical products, including vaccines created from human cells derived from abortion. But maybe permissible under case-specific conditions, specifically if there are no other available alternatives, and the intent is to preserve life.
Respect should be given to a person on his judgment to know whether the benefits of vaccines outweigh the side effects.
It's a personal moral obligation to obey his conscience.
The COVID-19 Vaccines
The Catholic Bishops recognize the phenomenal potential of the vaccine in eliminating the suffering of humanity, which will lead to the end of the COVID-19 pandemic. And if any person comes to an informed judgment about receiving or not the vaccine, it is his moral conscience that he should follow and not be penalized for his decision.
However, given the availability, the bishops warned to receive only the morally acceptable brands - Moderna or Pfizer. Despite FDA approval, the Catholic Bishops warned to avoid other morally compromised brands - Johnson & Johnson Or AstraZeneca because they used cell lines derived from aborted fetuses in its development, design, production, and testing.
Given the FDA approval and the Catholic Bishops' affirmation, reminder, and warnings, people have in their hands the moral obligation to willfully decide on getting vaccinated. And it is their conscience in choosing the morally acceptable brands available.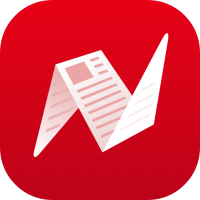 This is original content from NewsBreak's Creator Program. Join today to publish and share your own content.