With the COVID-19 Delta variant on the rise, so thus the increase in COVID-19 testing across Colorado. Data from the CDPHE shows that on August 12, the positivity for the 7-day average was 5.80% - the highest in the last three months. The spike in cases was attributed to the vaccine mandates in specific settings with an option to get a shot or get tested, according to Dr. Richard Zane, the Chief Innovation Officer of UCHealth.
The Delta variant is more transmissible than any COVID-19 variant. And this causes the highest spreader, especially among the unvaccinated people, CDC says. Likewise, for the vaccinated people, it is observed that the delta variant causes asymptomatic infection; thus, hospitals perform testing for COVID-19 with every person admitted.
Thirty-five counties saw a rise in cases, while 23 counties were in declining numbers.
The Shift from Mass Testing Sites to Community Testing Sites
Because of the variant's transmissibility rate, the state of Colorado shifted from mass testing sites to small communities across the state. Free community testing sites were strategically located in dozens of locations and pharmacies with a total capacity of 31,000 tests per day. All sites are capable of conducting and providing rapid and accurate testing in the event of a surge in each area that they are located.
Many sites require advance registration for a speedy testing process, and each area has its own operating hours. Anyone who needs a test is encouraged to get tested and especially those showing COVID symptoms.
The delta variant affects the unvaccinated population more than the vaccinated ones. The symptoms of Delta variant infection are somewhat the same as the original COVID variant, which is similar to a common cold. Symptoms manifested are fever, cold, headache, and a significant loss of smell. However, for vaccinated people, symptoms were observed from very mild to asymptomatic.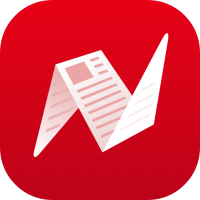 This is original content from NewsBreak's Creator Program. Join today to publish and share your own content.