Denver, Colorado, is one of the most exciting cities to explore in the West. It is a city where urbanity and outdoor adventure meet. The city is known for its cultural attractions, feisty food, famous dining shops, world-class music and arts destinations.
Along with its grandeur, there are always things to be mindful of to keep you safe in the place, especially at night.
1. Do Not Go Near Areas Where Homeless People Stay.
The homeless population has increased from 3,631 to 4,171 individuals during the last five years. This population is causing a damaging impact in terms of cleanliness, orderliness, and safety. This has become an eyesore in the place because of the unmanaged trash, abusive camping practices, damaged parks, and even damaged wilderness. And worst of all, the rate of drug abuse is high among homeless communities. And thus, for extra care, never go near these areas, especially at night.
2.Use Safety Products
It is always best to use safe products when traveling, such as an anti-theft backpack; it is made from a slash-proof fabric that prevents thieves from slashing and stealing your properties inside the bag. Also, a travel money belt is suitable to safe-keep your cash, especially if you are on the road. And a safety whistle to attract attention, especially when you are in attacks or emergencies.
3. Delay Trips During Snowstorms
The city endures snowstorms so often. Listen to weather forecasts and, if possible, delay your trip to clear the snow on the road, especially during night travel. So to avoid being stranded on the street, always be safe rather than sorry.
4. Beware of Unfriendly Drivers.
Denver is the 13th worst city for bad drivers in Colorado. Always be on guard with aggressive drivers that drain your patience. So for a safe ride, take the train or a cab for a few dollars more. Better to spend more than getting stressed.
5. Caution in the Wilds
Hiking, skiing, and camping are activities that you can't resist while in Denver. But take the necessary precautions: never miss a chance to bring your map and other camping essentials like food, water compass, phone, etc. Also, please respect the wildlife; they equally need respect like humans.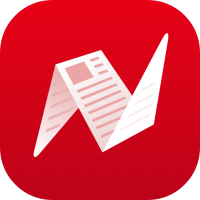 This is original content from NewsBreak's Creator Program. Join today to publish and share your own content.