Denver is a progressive City with captivating scenery located along the Rocky Mountain Front Range. The Mile High City is known for its rich culture, food destinations, craft breweries, red-hot music, and the scenic Rocky Mountains. But behind all these attractions are the secrets along some of its neighborhoods - the high crime rates.
If you live in these highly crime-rated neighborhoods or you might be visiting the place very soon, better keep a watch and stay safe.
1. Points
In Five Points, you have a 1 in 9 risks of becoming a victim of crime. With a population of 16,264 people, this area has a crime rate that is 173 percent higher than the Denver average.
2. City Park
In the neighborhood of City Park, the violent crime rate is 2.82 per 1000 population. And the area ranks 3rd in violent crime rate.
3. Capitol Hill
Over a year, the crime rate at Capitol Hill increases by 4%. It is one of the most densely populated neighborhoods and among the highest crime rates in Denver.
4. Central West Denver
Central West Denver has a 173 percent higher crime rate than the national average. A crime victim has a 1 in 15 probability of becoming a victim of crime.
5. Northern Denver
Northern Denver has a 123 percent higher rate of total crime than the national average, with a1228 violent crimes per 100000 population.
6. Baker
This year, Baker ranks 2nd (out of 7) in reported violent crime, first in property crime, first in robberies, and seventh in rape.
7. Auraria
Auraria has a crime rate that is 101% higher versus the national average, making it one of Colorado's few worst places to live.
8. Jefferson Park
In Jefferson Park, you have a 1 in 16 risk of becoming a victim of crime. It is reported third of five in violent crime rate, third in robberies, and third in rape.
9. Central Park / Stapleton
You have a 1/15 chance of being a victim of crime at the Central Park / Stapleton making it to the list of neighborhoods in Denver with a high crime rate.
10. Northwestern Denver
Northwestern Denver is one of Denver's dangerous neighborhoods, with a violent crime rate of 703 per 100,000 population, and a 1/19 chance of becoming a crime victim.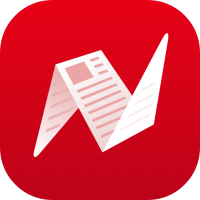 This is original content from NewsBreak's Creator Program. Join today to publish and share your own content.