No question - Denver is no doubt one of the safest and most livable cities in America. The latest study among the 50 largest metros in the US reveals that Denver ranked 1 in many categories as the safest City. The study uses different criteria, and it came out that Denver makes it among the safest because of these reasons:
Lowest Crime Rate
Denver got the lowest violent crime rate with only 165.7 crimes per 100,000 residents. Crimes measured include robbery, rape, murder, aggravated assault, or generally a life-threatening danger that may cause to a resident.
Low Property Crime
Placing Denver third lowest on the rank next to New York City and Birmingham. Property crime is more prevalent and is often associated with the perception of a safe city. Despite its seeming increase in 2020, Denver is still one of the safest places to invest your properties.
Natural Disaster Risk Is Low in Denver
Natural disasters are the least to worry about in Denver, with only 20 occurrences compared to the highest with 83 encounters in New York. A natural disaster is always an essential factor to consider when choosing a place to live. Common natural disasters include tornadoes, wildfires, winter storms, severe storms, drought, earthquakes, and floods. Natural disasters can be fatal; they risk lives and properties.
Safe Transport Facilities
Fatalities may not be the lowest in the metropolis, yet considerably low at the rate of 8.3 deaths per 100,000 residents, compared to the highest rate of 19.9 in Bermingham. Transport fatalities include death associated with any type of transportation like a boat, traffic, pedestrian, etc.
Safe Water System
Denver water is among the safest, with only 2.2 violations per 100 residents. The safety of water can become a cause of concern for the residents, and that's why it is heavily regarded as a safety concern when one gets ill due to water contamination. Denver's water entirely comes from surface water straight from the source - snowmelt.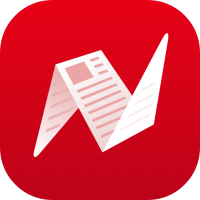 This is original content from NewsBreak's Creator Program. Join today to publish and share your own content.