Covid-19 vaccines help build antibodies in your immune system, which works against fighting the highly contagious coronavirus. Covid-19 vaccines are safe; it is also effective according to research.
Booster doses are a topic of discussion among authorities in the US. In Colorado, the FDA announced a booster shot national strategy to kick off by September. But the World Health Organization seeks to stop any plans on vaccine boosters while other countries are still in need of vaccine doses.
The US government has not recommended any booster shots, but in San Francisco, anyone who got a dose of Johnson and Johnson is offered a dose of Pfizer or Moderna as a booster shot. While a resident in Mesa County, Colorado, decided to sign up for a Pfizer vaccine dose after getting his Johnson and Johnson dose.
Currently, the FDA authorized two vaccines in the US to give booster doses: Pfizer-BioNTech and Moderna. Each dose is given 21 and 28 days apart, respectively. The first dose provides some immunity, while the second dose provides the best protection. But the two vaccine types can not be interchanged, so whatever brand you get on your first dose will be the same brand you should get on your second dose.
Do Booster Shots have Downsides?
Vaccines activate the immune system, and every time a shot is introduced to the body, there is a potential increase in complications. The immune system might get over-activated and may start to develop inflammatory complications after increased shots.
But people with an immune-compromised condition need a third shot, according to scientific data. The immunocompromised population who got three shots manifests the same response as the non-immunocompromised population who gets only two vaccine shots.
But while the US is talking of the third shot, would it be ethical for them to go ahead with a booster when many other countries are not yet getting their round 1 vaccines? It is up to the authorities to decide.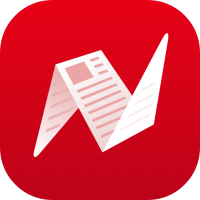 This is original content from NewsBreak's Creator Program. Join today to publish and share your own content.