Vaccination - you have the choice! While you have the freedom to get vaccinated or not, now is the best time to weigh in your choice. In Colorado, some venues and establishments need vaccination cards to allow entry.
While this is not yet a law, some establishment owners and management impose their policy on vaccination. It is their way to make their people safe and sustain the operation of their business. It is also their way of helping control the transmission of COVID-19 in the City.
In Denver, The Oriental Theater, the venue to the spectacular Carnivale de Sensuale, only allows audiences with vaccination cards or a negative COVID test. Venues like The Fox, Boulder, and Aggie Theaters also require the same for entry.
While these venues imposed the same policy, nursing homes in Denver expressed concern over losing employees. This is in light of the new order of Mayor Hancock that all city employees and private-sector employees of high-risk settings must get complete vaccination until September 30 of this year.
This policy raised alarms because some employees of nursing homes do not want to get the vaccine. Nursing homes have only a 50% -60% vaccination rate for employees. And this may result in the closure of some nursing homes if the remaining group would not heed the vaccination call and opt to leave their employment.
Most have been affected by the COVID-19 pandemic. Many lost lives, several populations got sick, and many businesses closed down. That's why the government firmly requires vaccination to protect the people. It will also stop the spread, and most of all, bring back the stable economy of the City.
So judge your choice. Do not whine if you are among the unvaccinated eligible populations in Denver, Colorado, who are not allowed entry in all places that you visit.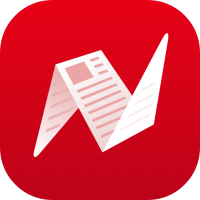 This is original content from NewsBreak's Creator Program. Join today to publish and share your own content.