In Denver, book lovers can always find a place to satisfy their desires for knowledge or information. Libraries are easily accessible around the City, where collections of materials like books, media and other learning materials are found. Find these must-visit libraries in Denver, Colorado.
Central Library
The Denver Central Library, designed by Michael Graves is located in the Golden Triangle section of the City. The library has almost 2 million items in its collection, including books, reference materials, videos, music, and photographs. Exhibits, free Internet, research aid, and meeting space are all available in the Central Library.
Park Hill Branch Library
Park Hill Branch Library is a Denver Public Library considered the most modern branch of the DPL system. The arched entrance, antique wood bookcases, and a pleasant and relaxing ambiance are just a few of the distinctive characteristics that Park Hill Branch offers. It also provides a variety of text and reading events for children and adults.
Schlessman Family Branch Library
Schlessman Family Library has approximately 100,000 books, CDs, and DVDs. It keeps up with modern technology by allowing you to download eBooks, audio eBooks, digital periodicals, and live-stream music and movies without having to leave your house.
The library includes several online services for children and teenagers, as well as their parents. Adult programs are also available at the Schlessman Family Library.
Hampden Branch Library
On July 2, 1990, the Hampden branch opened. The library offers GED study, computer skills, and homework tutoring. There is also an Idealab, which teaches members new skills such as sewing. The Hampden Branch Library offers adult yoga courses as part of its commitment to health and wellness.
Ross-Barnum Library
With its large Community Learning Plaza and classes like craft and movie night, as well as an all-ages storytime, the Ross-Barnum Library is a dynamic library with a large Community Learning Plaza. The learning plaza is a place for immigrants to meet, and connect and get English lessons whenever they need.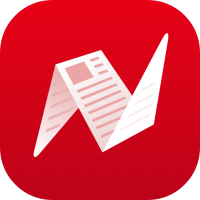 This is original content from NewsBreak's Creator Program. Join today to publish and share your own content.