If you are a certified coffee lover, going to Denver, Colorado, is a must-do because it is a great city for coffee fanatics. In Denver, coffee beans are ethically sourced, and you can not resist the warmth and hospitality of the baristas who prepare your cup of coffee with perfect blends and aroma.
With the easing up of Public Health Orders in Denver, you will now enjoy every sip of your coffee at your favorite coffee shops. And thus, the coffee experience is still as enjoyable under the new normals on these top 3 most-loved coffee shops. After all, coffee is a great way to connect with friends, family, and loved ones.
Corvus Coffee Roaster
When you want to experience how coffee brewing makes every sip of your coffee more enjoyable, you can always go to Corvus Coffee Shop. At Corvus, you will witness how every coffee bean is roasted and goes to every cup. You would enjoy their medium to light batch roasting of the buttery-orange San Pedro coffee from Colombia and the jammy Uraga coffee native from Ethiopia.
At Corvus, you will not only enjoy the black and pure coffee, but you will also love their pour-over cold brew, the creamy house-made almond -cashew milk, the flavored iced coffee, and the seasonal lattes.
Black Eye Coffee
Find Black Eye Coffee in the LoHi neighborhood, where coffee lovers troop because of their year-round bestsellers -the local Huckleberry Roaster beans and the delicious guest roasters Tweed Coffee and Onyx Coffee Lab. You would also love to savor the house-made treats of avocado toast, grilled cheese, beer, and wine.
Crema Coffee House
If you are among the coffee connoisseurs who want to experiment with the taste of every blend of coffee while watching the roasters at work, Crema Coffee House is one of the must-go shops.
At Crema Coffee House, you would experience the premium Seattle-based Floating Leaves teas and the cereal milk latte made with different cereal-infused milk. You can also have a happy-tummy feel with their Vegan pastries.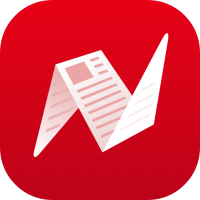 This is original content from NewsBreak's Creator Program. Join today to publish and share your own content.