Food meets culture. That is what you will experience in Colorado. Try a dish, and surely you will crave another one. Food in Denver, Colorado, is a must-try. Not only it satisfies your taste buds, but they give you a tour of their culture from every food they serve.
So on your next visit to Denver, Colorado, do not miss trying these mouth-watering dishes while enjoying your stay at the place.
1. Mexican Hamburger
2. Game Meat Tartare
This dish is an exciting appetizer prepared from the very premium beef or venison tartare. Game Meat Tartare is a perfect match of raw meat and raw egg in a dip of savory sauce blended with herbs and a raw shallot. And this makes the treat so gut perfect.
3. Bison Steak
Find the best bison steak in every dining experience you have in Colorado. Bison steak has lower fats and high protein, thus making it a healthy meat choice for the health buff.
4. Green Chili Cheeseburger
The Green Chili Cheeseburger is one of the best and the simplest yet tastiest burgers around Colorado. This favorite has a cheesy goodness taste, infused with spicy sauce from hot green chili peppers.
5. Colorado Lamb
Colorado is the home to the famous lamb in the United States; thus, locals create this sweet, grass-flavored meat. You have choices of the lamb bacon pappardelle or lamb pappardelle ragu to choose.
6. Craft Beer Ice Cream
Beyond the taste of malt is the chilly sweet flavor of ice cream whip with the fine breweries in town. It is a uniquely flavored ice cream in beer that wows every beer and ice cream lover.
Did you find any dish on this list that you especially love? Please let us know in the comments.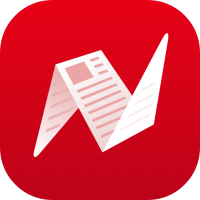 This is original content from NewsBreak's Creator Program. Join today to publish and share your own content.