Every state in the US is very determined to reach herd immunity for their population for the COVID-19 vaccination. And this means that 70% of the total eligible population should be immune to the disease or get vaccinated. In Colorado, the immunity target is stretched to 80% despite challenges.
This campaign is in response to the hospitalization cases wherein 95.7% of hospitalized COVID-19 positive patients were among the unvaccinated population.
The state of Colorado launched campaigns to boost support and encourage individuals to participate in the vaccination program. Among the campaigns was the Shot for Scholarship, an initiative of the Colorado Community College System.
Twenty five thousand students who get vaccinated will receive the scholarship. The campaign is in partnership with Amazon, giving out 67 scholarships, including five $1,000 scholarships and two $5,000 scholarships.
Another campaign highlight is the Colorado Comeback Cash Gift Giveaway. What is this all about, and how to avail yourself of this campaign?
The Mechanics in Getting the Gift Card
All Coloradans aged 12 years old and above who get the first or second dose of vaccine can get a $100 Walmart gift card while supply is still available.
All cards are available at all state-operated vaccine sites. You can go to these participating vaccine sites on the following dates:
July 25
Adams County
Adelante Community Development Flea Market
7007 E. 88th Ave
Henderson, CO 80640
9am-3pm
July 26
Arapahoe County
Aurora First Presbyterian Parking Lot
1586 Kingston
Aurora, CO 80010
9am-5pm
July 27
Boulder County
YMCA Longmont Parking Lot
950 Lashley St.
Longmont, CO 80504
12pm-6pm
July 28
Moffat County
2000 W. Victory Way
Craig, CO 81625
2pm-7pm
3. You can use your gift cards at any Walmart store for any purchases except tobacco, alcohol, and firearms. You can also redeem for online purchases.
Important Reminder:
For inquiries and concerns, call the vaccine hotline at 1-877-CO VAX CO (1-877-268-2926). The hotline is available 24/7.
So, be involved, get vaccinated, and enjoy the rewards.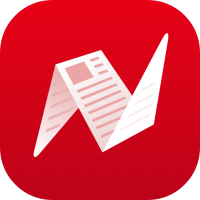 This is original content from NewsBreak's Creator Program. Join today to publish and share your own content.