Kids are looking forward to going back to school in person. While there are apprehensions about the idea, the government ensures a safe and secure implementation to make the plan more feasible and safe. A roadmap was in place for all stakeholders to follow and observe. So, what should you know about this plan of in-person schooling?
What does the State Do?
Authorities do their best to protect every individual from the effect of this COVID-19 pandemic, and thus for the in-person back to school program, they implement the following:
Medical Masks were provided to Educators - The state provides 1.6 million medical-grade masks to all schools in Colorado and another 1.3 million more to schools that opted to implement the continued mask program.
Opening of Community testing sites - 50 established community testing sites are available for free testing, ensuring access to educators, students, and staff.
Quarantine Guidance - this is a targeted contact identification to determine contacts with a confirmed positive case. The CDC also adopted a short quarantine and a negative test conducted after five days of quarantine.
Provision of School resources -A $510 million relief fund was provided to schools and school districts to help the schools respond to the crisis. These resources include expenses for the purchase of PPEs, improvement in ventilation, staffing capacity, etc.
What Should You Do?
For parents or guardians of kids returning to school in person, or a teacher or a school authority, these are your responsibilities to help prevent and control the spread of the disease.
Mask wearing - Kids 3 years old and above should wear a face mask.
PPEs for teachers - appropriate PPEs will be provided to teachers that should be worn accordingly.
Symptom screening - screening of symptoms starts in the home. Therefore, be responsible in case any signs of infection are detected. Do the necessary protocols. Likewise, the schools also implement the same.
For school authorities - provide additional staff when necessary to ensure continuity of the implementation of protocols.
Improve ventilation in the classrooms
COVID-19 has greatly affected lives, and returning to normalcy is not an act of one but an act of all. Everyone must cooperate.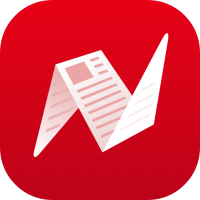 This is original content from NewsBreak's Creator Program. Join today to publish and share your own content.