Air travel is the safest travel among all modes of transportation, with accidents reported only at .07 deaths per billion miles traveled. Air transportation has these stringent measures to ensure the inflight safety of passengers.
Airlines implement checks and balances among each department; crews are sent to training and certification, have the latest aviation technology, and have regulations that they religiously follow and implement. All these measures keep the highest standard of flying maintained by the aviation industry.
But why does a plane still do an emergency landing when everything is safe and secure before flying? Like the recent mishap a few days back, a small airplane carrying two passengers made its emergency landing shortly after taking off from Vance-Brand Municipal Airport in Longmont, Colorado.
Why Do Airplanes Make Emergency Landing?
There are three types of emergency landing: the precautionary landing, forced landings, and ditching; all these are executed when an engine quits functioning and won't restart, then an off-airport landing is the only option.
Precautionary landings are emergency landings made in anticipation of an emergency; a forced landing is done on a dead engine, while a controlled water landing is called ditching. Each of these emergency landings has its advantages over the other.
Like, a precautionary landing wherein the aircraft can still use power to land in an airport or any landing site. Timing is of the essence in this type of emergency landing. The faster you make the landing, the safer it is for the flight.
Surviving Emergency Landings
There is always a considerable risk in an emergency landing, but luckily, 80% of the reported injuries are minor only. Like the recent emergency landing near the Longmont airport, the two passengers succumbed only to minor injuries. While in some cases, others got severe injuries from jumping out of the plane.
It is always likely to think that surviving an emergency landing is an impossible thing to happen, but it is proven otherwise. When an emergency landing happens, always remember the safety instructions given before the flight. And it is equally important not to panic, stay seated, and pay attention to the instructions.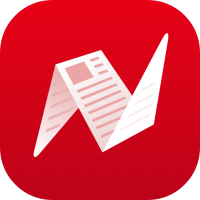 This is original content from NewsBreak's Creator Program. Join today to publish and share your own content.