The COVID-19 epidemic is far from over yet, with the emerging Delta variant recently detected in various parts of the world, including Colorado, USA. While the state has more population being vaccinated, the Delta variant is again threatening the lives and giving concerns to authorities because of its strong transmissibility compared to the original variant.
What Is the COVID-19 Delta Variant
The World Health Organization (WHO) recently classified a new mutation as a "variant of concern." The Delta variant was first detected in India. It was more contagious than the Alpha variant; in fact, it infects 50% more than the original COVID-19 variant first identified in China. It has a high transmissibility rate since it spreads to three or four people per infected person.
The Delta variant is already present in 50 states in the United States, including Colorado. The variant may cause a high risk of hospitalization but has no conclusive evidence of severe cases as of yet. Symptoms observed are more similar to the original strain, including headache, sore throat, persistent cough, runny nose, and fever while loss of smell is less observed.
How To Protect Yourself?
The best way to end the transmission is to starve the virus, which means it would only stop if it will not get another host. And the best way to do it is to prevent transmission from one person to another.
With the loosening of restrictions, people now are doing everyday activities that usually need interactions, and thus the question is how to prevent the transmission? The World Health Organization recommends that current measures to prevent the spread must continue to be implemented, including infection prevention and surveillance measures implementation.
Wearing a mask is among the very effective ways to prevent transmission, alongside physical distancing, hand washing, and of course, getting vaccinated. Proper wearing of a mask is your protection to yourself as well as protecting others. With the upsurge of the Delta variant, the Denver ER doctor recommends putting on the masks back and even considering indoor masking.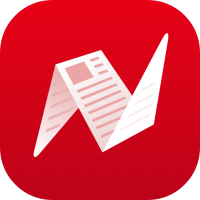 This is original content from NewsBreak's Creator Program. Join today to publish and share your own content.