Flags and billboards have been spotted advertising 'HOMES FOR SALE!' on the east side of Colorado Springs. Hundreds of new homes are being built in subdivisions that have lately been built.
Each of these new homes requires the use of water, which is in short supply in the West. A sprinkler waters the fresh grass of a townhouse that is still simply a plywood shell, without siding or a roof, in a Colorado Springs community still under construction.
Colorado Springs is one of the state's fastest expanding areas. Houses are becoming increasingly pricey and difficult to purchase. The boom is spreading to neighboring cities, and the pressure is increasing.
Dan Blankenship, utility director for the City of Fountain in El Paso County, said, "We've just had a torrent of new applications come into our planning department." "I don't think it's an exaggeration to call this an explosion."
Fountain's water supply currently has fewer than 9,000 taps or connections. Developers have requested over 30,000 extra taps to the city's water supply in the last year, according to Blankenship.
Fountain has been depleted, according to Blankenship.
Blankenship stated, "The simple line is, we can't give you something we don't have."
The city would have to purchase additional water rights to sustain that many new taps. They'd need a location to store the water, and the city would have to clean it and figure out how to transport it to people's houses.
In a state like Colorado, where the majority of the population lives on the Front Range but the majority of the water is found on the Western Slope, this is becoming increasingly difficult.
Fountain obtains its water from a variety of sources.
The Pueblo Reservoir, which is filled with water that would otherwise wind up in the Colorado River, provides the majority of Fountain's water. The reservoir was constructed in the 1970s. Blankenship believes the city would be unlikely to be able to create something similar now. Because of environmental considerations, it's much more difficult to do now.
Climate change, as well as rising drought and streamflows, are reducing Colorado River flows. Proposals to move water across great distances and across mountains might face decades of legal challenges from environmental groups, and water storage projects aren't being completed at the same rate as they previously were.
Fountain hasn't finalized any plans yet, but they claim developers will have to chip in millions of dollars to help pay for the extra water rights, reservoirs, and pipes needed to support that kind of expansion. Instead of the city paying for it upfront, Fountain's utility director, Blankenship, wants developers to shoulder the cost.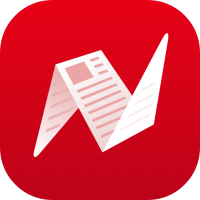 This is original content from NewsBreak's Creator Program. Join today to publish and share your own content.