As tenant protection is set to end by July 31, thousands of Colorado residents panic. There are concerns that those who can't afford their monthly rent will face eviction.
During the pandemic, President Biden placed a freeze on most evictions within the country and it's expiring soon. It was crucial in making sure millions of tenants have homes to stay.
In 2020, many Americans lost their jobs and were months behind on their rent. Landlords also argued that tenants should be given federal money to sort their rent and other bills.
But the distribution of covid relief funds was slow and the populace needed more time to put themselves together. Therefore, the extension for tenants was quite necessary.
In Colorado, Governor Jared Polis also enacted the tenant protections but he allowed the order to end in 2021. Landlords are also required to serve 30-day rent demands rather than 10-day notices.
The federal government approved $247 million to the Colorado Emergency Rental Assistance Program for rental and utility assistance. Minimum wage workers who can't afford rental homes are eligible to receive the funds.
Colorado is currently the fourth most expensive state in the U.S. as rent in Colorado takes up about 30% to 50% of total household income.
Also, the recession caused by the pandemic brought a lot of foreclosures in low-income and majority-minority locations.
Investors bought these homes and proceeded to flip or put them up for rent. As a result, the value of lands increased drastically and this prompted gentrification in many Denver neighborhoods.
As of January 2020, the Metro Denver Homeless Initiative found that more than 6,100 individuals were experiencing homelessness in the Denver metro region. At that time, homeless encampments gave people a place to stay but now the city strongly kicks against them.
The upcoming evictions are expected to create a surge in homelessness. About 17% of Colorado residents are behind on rent and might face eviction when tenant protection ends.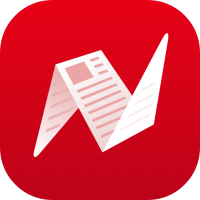 This is original content from NewsBreak's Creator Program. Join today to publish and share your own content.