A few weeks ago, Mayor Michael Hancock said in a news conference that the pandemic had worsened the homelessness situation in Denver and across the nation.
He also announced that the city would acquire motels to help provide shelter for homeless people. Hancock said the acquisitions will get people settled into homes a lot faster than traditional housing will.
But the city would also work with the Denver Housing Authority to connect homeless residents to available apartments.
The Denver Mayor said the city would deploy a civilian enforcement team to help end unsanctioned camps. He stressed that homeless people need to be connected with housing services instead of remaining in camps.
A while ago, the house subcommittee approved nearly $6.5 million for the housing projects in Denver. The funds will be used to build a children's shelter, affordable housing units, and to purchase and renovate a 95-room hotel.
The new Street Enforcement Team is being deployed and they need more civilians to join. The team is not only targeting people who are homeless but are enforcing the camping ban.
The assistant deputy director of the Denver Public Safety Department, Armando Saldate III, said he hopes the city's residents will see a positive effect from the enforcement.
Saldate admits that the program would enforce laws often broken by homeless residents. A small group of civilians would have the power to issue citations to people who disobey city ordinances.
Although homeless advocacy groups agree with the city that creating more housing options will solve homelessness, they say enforcement is not necessary and will only increase mass homelessness.
However, the Public Safety Department is in charge of the program and they are already hiring for the team.
Interested applicants need to have a GED and some experience with community outreach, regulation compliance, enforcement, customer service. They'll be trained for mental health and crisis intervention before hitting the streets.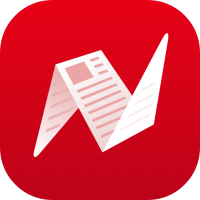 This is original content from NewsBreak's Creator Program. Join today to publish and share your own content.