Residents of Lakewood became thundered after getting the news of a death caused by a crash. Lakewood police mentioned it as a fatal crash. Still, no details of that incident were given by the police.
Meanwhile, thedenverchannel.com has published a report mentioning that one person was confirmed dead on that crash which was said by Ty Countryman from the Public relations department of Lakewood police.
According to some reliable sources, the crash occurred on Wednesday morning. It's also firmly confirmed by some online portals of Lakewood that this dangerous crash took place on Warren Avenue which is between Bear Creek Park Golf Club and Green Mountain.
As reported by online news kdvr.com, it was a car which was crashed on around 3.00 am, Wednesday. No report of injury was found, also said by them.
It's quite surprising that no official statement was made from the police regarding the possible reasons for crashing. However, it was reported by kdvr.com that, the dead person was driving the car and it was crashed into a tree. CBS Denver news reported that it was a 73- year-old woman and police are still investigating this crash.
Neither the name nor the details of the dead person were informed by the police of Lakewood.
News.yahoo.com is also unclear about this crash. It's expected that police will inform something very soon regarding if it's just an accident or something else. For more details keep an eye on local news of Lakewood.
This kind of incident has never happened in a residential area of Lakewood within a couple of years. The police are currently investigating the car and the crash site, reported by thedenverchannel.com. After getting the details of the postmortem report things might be cleared.
The car was found in a devastating condition and it raised some questions on the investigation. Maybe the police of Lakewood are also in darkness regarding the fatal crash. Let's see what comes next!!!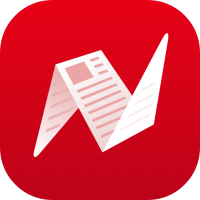 This is original content from NewsBreak's Creator Program. Join today to publish and share your own content.