Food is what ties people together and makes them appreciate life more. This post lists the three best restaurants in Denver, CO that you can visit with friends or family in 2021.
SO WHY DENVER?
Yes. It's a good question. According to femalefoodie.com and our research, Denver is known as the city of food. The three best restaurants, about which you are going to know, are featured with some special menus which are renowned worldwide. Today we will let you know the real taste of Denver.
To know more about Foods & Restaurants in Denver Click here.
WATERCOURSE FOODS
Watercourse foods are actually renowned for their vegan items. Some of the best items are:
The Cuban sandwich
Brussels Sprout Salad
Watercourse Foods was formed in 1998 & it was actually a vegetarian café. Besides, delicious food menu, they have some services like Happy Hour, Take out & Delivery Service, Gift Cards. For details, you can visit here: https://www.watercoursefoods.com/about
It's located in South Broadway, Denver. Especially of this restaurant is its menu which is given below:
Vegan corn dog
Grilled cheese sandwich
Its entire menu is featured with vegan materials which are supplied by local gardeners. One of the attractive points of SPUTNIK is the location is beside the hi-dive music venue.
BEET BOX
It is one of the best restaurants in Denver. Mainly famous for plant-based breakfast and lunch. It's also known as a neighborhood café. Let's know about some great menu of this restaurant.
Beet Box is located near City Park. One thing that is common but special from my point of view is a vegan donut. This Donut is available only in this restaurant.
So, hope you are going to share your check-in after you visit those three best restaurants in Denver.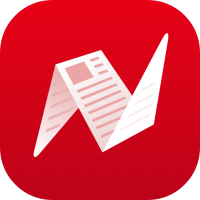 This is original content from NewsBreak's Creator Program. Join today to publish and share your own content.