It's a busy weekend for businesses in Denver as more people travel into the city. The much-anticipated MLB All-Star Game is already here and the local businesses are making necessary preparations.
However, hotels and restaurants in Colorado are experiencing severe staffing shortages. As they expect to have an influx of customers throughout the All-Star Week, they require extra help.
The Denver Milk Market is one of many businesses that are working with bare minimum staffing. But since it's the closest food hall to Coors Field, they have to be prepared.
Ashley Weinschenk, General Manager of Denver Milk Market, said they are trying to find staffing anyway they can. She also asked for help in her apartment building and they would get trained as soon as they signify interest in working.
Businesses in Denver have to put their best foot forward and ensure to satisfy as many customers as possible. Many companies are seeking to hire people who need urgent employment.
Evan Flood, assistant director of human resources at the Denver Sheraton, said the city's going to be really busy. For the next few weeks, they are hiring for more hands to help out during the All-Star Game.
The general manager of the new Rally Hotel, Tiffany Owen, also said they are experiencing staffing shortages and are definitely hiring. He also said that despite the struggle, they will be ready to serve customers.
Teenagers are also being employed by businesses that desperately require extra help. Since training is made available, students and people with zero working experience are encouraged to apply for jobs in Denver.
Elise Wiggins, the owner of the Cattivella Wood-Fired Italian, said they laid off most of their experienced servers during the pandemic and now, they are seriously understaffed. She has been putting up job adverts but very few people turned up.
Wiggins was left with no choice but to add willing teenagers to the restaurant's workforce. They will provide them with the necessary skills needed to serve customers better. Businesses like the Cattivella are hiring students who would like to help out.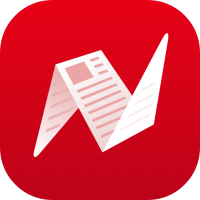 This is original content from NewsBreak's Creator Program. Join today to publish and share your own content.