According to the Colorado Restaurant Association, nine out of ten restaurants are experiencing difficulty finding qualified employees. Many businesses are resuming normal operations, but they don't have enough employees to deal with the influx of clients. One Colorado company has accomplished what many others aspire to: hiring dozens of workers in a matter of weeks.
In October 2020, right at the commencement of Colorado's second COVID-19 wave, Whole Sol Blend Bar opened a new store in Sloan's Lake. In the previous four weeks, they've hired 64 people across all five of their facilities.
Whole Sol, like many other restaurants, struggled to recruit at first. The corporation began with a ten percent pay raise, and then added bonuses.
"We feel that the best way to invest in our people is to invest in them first. "They look after our customers," stated Whole Sol CEO Phil Dumontet. "We have a strong belief that investing in our staff will help us keep them."
"We increased the scope of our benefits package. All employees receive a $50 monthly wellness incentive. It can be spent on anything connected to your physical or emotional health, such as a gym membership, workout gear, massages, or visits to the chiropractor. "Anything that has to do with your health," says Dumontet.
Employees at Whole Sol now have access to complete health care coverage as well as a $1,000 retention bonus after six months on the job. Alyssa Romero, a new recruit, was intrigued by these incentives.
The Colorado Restaurant Association just launched a job board to help people find job opportunities in the industry.
The Colorado Restaurant Association Job Board was created for you – restaurant owners and employees – to make the hiring process easier and to connect you with others in the Colorado hospitality industry. They want it to be simple and quick to find and provide job opportunities in the restaurant business.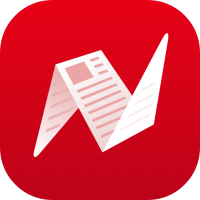 This is original content from NewsBreak's Creator Program. Join today to publish and share your own content.