A woman from Colorado Springs, Jepsy Kallungi , who is missing since 2019, was believed to be killed by her husband over a domestic dispute. The Colorado Springs police have finally arrested the husband on charges of homicide.
The woman was last seen on March 20, 2019, and since then, there have been no reports on her whereabouts. After the husband was arrested, the Colorado Springs Police Department's (CSPD) released an official statement that the officers of their department and partners from other agencies are busy looking for the remains of the missing woman Jepsy Kallungi in Teller County. o further details of the search were provided, but the police say that the search operation can be expected to last several days.
The last time any close friends or family members heard from Jepsy Kallungi was on March 20 of that year (three years ago, in 2019). Since then, several family members and friends have reported to the police that they had been unable to contact Jepsy Kallungi. After a thorough investigation, the Colorado Springs Police Department has finally determined that her last contact with anyone was on March 20, 2019.
Investigators from the Colorado Springs Police Department have released a public statement that states that the evidence suggests that her husband, Dane Kallungi had strangled Jepsy Kallungi over a domestic dispute and then proceeded to bury her body in an unknown location. Dane Kallungi - the husband of the deceased woman was arrested on June 16 in Albuquerque, New Mexico. Following the arrest and based on the results of the preliminary investigation by the Colorado Springs Police Department, a detective from CSPD's homicide unit has been assigned to the case.
The investigation is still open. If you have any information regarding this investigation, please contact the CSPD at (719) 444-7000; or if you wish to remain anonymous, you may call the Crime Stoppers Tip Line at (719) 634-STOP (7867) or (800) 222-8477.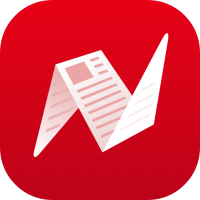 This is original content from NewsBreak's Creator Program. Join today to publish and share your own content.