As much as four inches of rain doused parts of eastern Colorado on Thursday, but yesterday's rain was extremely hit-or-miss in its nature, reports Chris Bianchi at 9News.
The heavy rains were mainly caused by the moisture from monsoonal winds. These winds pumped in the air from the Gulf of Mexico and the Pacific Ocean into the mainland. This air was laden with moisture, causing the unexpected heavy downpour yesterday (July 1st). 
It has been reported that all the moisture in the monsoonal winds primarily condensed into a handful of storms. This means that all the rain that was reported in Denver yesterday was heavily concentrated in those storms. This is the reason why the people in places like Greeley saw so much rain, while the other regions of Denver were mostly left out.
The total rains in Denver can be seen in this map of precipitation prepared by KUSA.
The National Weather Service (NWS) reported as much as 4.40" of rain in Greeley in just two hours. Because of the heavy rains in Greeley, significant flooding was also reported in the area.
The weather has been bad all over the United States, with the arrival of the moisture laden monsoonal winds. Aside from the heavy rains in parts of Denver, it was reported that Hurricane Elsa has become stronger in the Caribbean islands, making it this season's first hurricane this season. The National Hurricane Center and Central Pacific Hurricane Center reported that Hurricane Elsa is a Category 1 storm which also happens to be the first hurricane to hit Barbados in more than 60 years.
If you are a resident of Denver, did the place you live in experience rainfall? If yes, what was the effect? Leave a comment below to let me know your experience.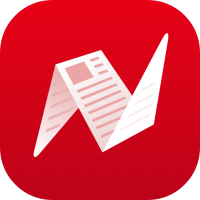 This is original content from NewsBreak's Creator Program. Join today to publish and share your own content.