A new federally funded $3.2 billion program is helping support the development of an antiviral pill to help treat COVID-19. The Department of Health and Human Resources expects this antiviral pill to be available by the end of the year. A few clinical trials are already underway, hoping to have the process expedited even further. If you are skeptical about this, did you know that several other serious diseases caused by viruses, such as the flu, HIV, and Hepatitis C can already be treated successfully with a pill?
"There are few treatments that exist for many of the viruses that have pandemic potential. But vaccines clearly remain the centerpiece of our arsenal." - Dr. Anthony Fauci, the nation's top infectious disease expert, at an announcement at the White House.
With this move, it has become pretty clear that the government has decided to take strict measures to help the citizens cope with the deadly pandemic. Last year, the Government spent $18 billion to develop COVID-19 vaccines. Recently, the government purchased 1.7 million doses of an antiviral drug from Merck. This new antiviral drug is believed to be able to treat some COVID-19 symptoms.
As for the new antiviral drug to be developed by this yea's end, it is still unclear how it acts on the Covid19 virus and how it can be prevented.
"We can use a pill as post-exposure medication. For example, we do that in influenza patients. In a nursing home, if somebody comes down with influenza – then the other people who have been in association with the person who had the flu – take the pill to prevent them from influenza/" - Dr. Lakshmi Chauhan, an infectious disease expert with UCHealth.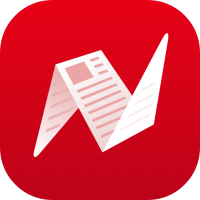 This is original content from NewsBreak's Creator Program. Join today to publish and share your own content.