As severe drought conditions persist in the state, a number of uncontained wildfires are burning in Colorado today. As The Denver Post reports, here's a list of the currently burning wildfires:
Oil Springs fire: burning on Bureau of Land Management land in Rio Blanco County. It has burned about 5,000 acres, and was first reported July 18.
Trail Canyon fire: started by a lightning strike Friday, is burning in southwestern Colorado. The blaze grew to about 881 acres.
Sylvan fire: This 180-acre blaze is burning in rural Eagle County, about 12 miles south of Gypsum. The fire started Sunday afternoon and burned actively through the night.
Muddy Slide fire: At least 100 acres have burned in this new fire, which started Sunday afternoon in the Routt National Forest south of Steamboat Springs.
Here's what has been reported so far regarding these fires (and how they expose what's been wrong with Denver all along):
Most of these fires have natural causes (mostly due to lightning strikes) during extremely dry conditions. Firefighters have been deployed, but most have been unable to stop these wildfires raging across the country.
As The Denver Channel reports, "On Saturday, BLM reported several fires along Interstate 70 amid multiple lightning strikes. The largest fire is the Smith Gulch Fire, an estimated 5-acre blaze burning northeast of De Beque and is visible from I-70. Officials reported multiple engines, crews, and aircraft are making good progress on the fires."
This raises the important question: If nature is to be blamed for such wildfires, how can they be stopped? More importantly, what steps can residents take so such occurrences don't happen in the future?
If you are someone who lives in Denver, Colorado and have an idea of what steps we can take to make sure such rampant destruction of wildlife and forest area doesn't happen in the future, leave a comment to let me know. It would be nice to raise a discussion around a topic of such vital importance.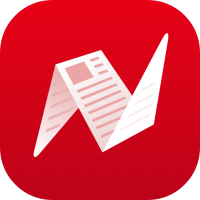 This is original content from NewsBreak's Creator Program. Join today to publish and share your own content.