As the menu suggests, "Made-with-plants chicken wings made just the way you like 'em: crispy or grilled, naked or with your choice of sauce (Buffalo or Thai Chili Cilantro). Served on a bed of shredded cabbage, carrots, and green onion, and with a side of ranch dipping sauce." It can be ordered from Native Foods at Glendale, CO, United States. The place offers a diverse range of plant-based food items, including burgers, sandwiches, and other healthy tasty meals. Several of their reviews say they serve "the best food possible! And it's all vegetarian. Truly incredible."
To find the exact location, here's the address: Glendale, 680 South Colorado Blvd, Glendale, CO 80246. As their website claims: "Located in the Glendale City Set shopping complex behind the Hilton Hotel and Panera Bread. Plenty of parking. Here's a tip: instead of circling the lot, immediately head to the downstairs free parking lot."
The Vegan pretzel and cheese from Watercourse Foods at Denver has been touted by reviewers as the "best and most delicious vegan dish in the world." As their tagline claims, the restaurant serves "Vegan comfort food."
They also claim to be "Denver's Original Vegan Restaurant" with the website stating - "Watercourse's philosophy, like our food, is simple and accessible. We work to create an atmosphere that welcomes everyone. We prepare fresh ingredients daily to produce incredibly satisfying vegan comfort foods. We offer a friendly environment with the attentive and efficient wait staff."
To find the exact location, here's the address: 837 East 17th Avenue, Denver, Colorado 80218, T: 303-832-7313.
The MacNCheez with BBQ Seitan Strips at City O' City, Denver is so incredibly good, that people keep asking for second, third, fourth, even fifth helpings. As their website claims, they are Denver's favorite vegan restaurant. Here's what their description says: "we serve all needs to all people. we've got breakfast, lunch, dinner, late-night, patio, specialty coffee, and a craft beer, wine, and cocktail bar. eclectic and repurposed decor, fun, and friendly staff. whether you need a latte at 9:00 am or a whiskey at 8:00 pm, we are here for you."
For the exact location, you can find the restaurant at 206 e 13th Avenue, Denver, CO 80203. They are open from 10 am-10 pm Every Day and you can order via phone using the number 303.831.6443.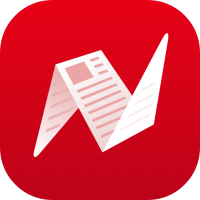 This is original content from NewsBreak's Creator Program. Join today to publish and share your own content.