Are you a fan of sad music? Do you enjoy listening to sad music and relate to it? Do you prefer sad music over cheerful music? If yes, you are not doing anything bad for your mental health at all. Several concerns have arisen throughout these years about the impact of sad music on an individual's mind.
Some people will tell you that you have a nihilistic attitude towards life for enjoying sad music more than happy music, but they are wrong. Listening to sad music has a lot of advantages. Let us look at a few of those advantages below.
Helps you to reflect on your own experiences and feel comforted
Sad music is often very relatable to one's life. Unless no sad event occurred in your life, you'd be able to relate at least a few sad songs to bad experiences that occurred in your life. Reflecting on your own experiences by listening to sad songs is somewhat a comforting experience.
Makes you feel less lonely in your misery
When you hear the lyrics of sad songs, you will realize that you are not alone in your misery. You will recognize that heartbreaks happened to many people. You will realize that many people lost someone special to them at one point in their lives.
The lyrics of sad songs will console you during your times of sadness, and deep down in your mind, you will know that you are not alone in whatever you're going through.
Helps you to reminisce nostalgic memories
There are many instances when a particular song reminds you of someone. When the music is sad, the memories become stronger, especially if the song reminds you of a person who is no more a part of your life.
You can snatch back the memories associated with a particular person who is no more in your life by listening to a song that reminds you of them. That song can help you cherish the memory of the person.
Helps you to understand your feelings
There are often several instances where you can't express your feelings of sadness to others. Then you listen to a particularly sad song and get amazed by how accurately it is relatable to your life.
Sometimes, sad songs that are somewhat relatable to you can help you understand your feelings better. They will also help you to express your emotions in a better way.
Elevates your mood
Not all sad songs are meant to make you feel sad or depressed. Some will be so relatable to your life that you start feeling happy whenever the music comes on. You won't be able to stop listening to that song as it uplifts your mood every time you hear it.
Takeaway
Sad songs are not for everyone. It depends on the choice of a particular person. There is nothing wrong with not listening to sad songs, and it is OK to love sad songs more than happy songs. The song choice of a person depends on their mood. Listening to sad songs is helpful for some people while listening to happy songs is helpful for others.
What is your favorite sad song? Mention it in the comments below.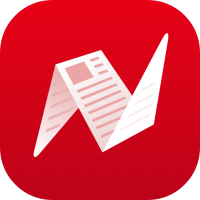 This is original content from NewsBreak's Creator Program. Join today to publish and share your own content.