Photo by David Ramos on Unsplash
A feminist is a person who believes in feminism. A feminist tries to achieve change that helps women to get equal opportunities and treatment in society. In other words, a feminist is an advocate of feminism.
Since the movement of feminism came into existence in the late 19th and early 20th centuries, there have been various myths about feminism that got widespread around the world. Let's address some of these myths.
Myth 1: Only women can be feminists
It's not true that only women can be feminists. Feminism is not a movement where the participants are only reserved for one gender. Anyone who believes that women should get equal rights and opportunities in society can be a feminist. Feminists don't believe in "sameness". Rather, they believe in equality.
In other words, feminists don't believe that women are the same as men. This is because they know that various gender differences exist. They are only concerned about providing equality for women. They believe that women should get equal rights and opportunities in society.
Feminism is also the belief that no gender should be treated with any injustice or inequality. If any men have a similar belief and want to fight against social injustices based on gender, they can be a feminist too.
Myth 2: Feminists hate men
Real feminists don't degrade men to achieve equality. They only want women to be equal to men. They have no intentions to bring men down. People who hate men in the name of feminism are known as pseudo-feminists. Pseudo-feminists are those people who believe that women are better than men and deserve more preference than other genders. A real feminist doesn't hate on men and focuses on feminism. A pseudo-feminist shows hate for men and try to prove that women are superior to men.
The goals of feminism can be achieved without hating on men or trying to bring men down. Hating on men will only bring down the support men has for feminism. Spreading hate towards men will also lead to a creation of a toxic environment that can cause rivalries between men and pseudo feminists. This will lead to fewer men joining the movement of feminism. Avoiding pseudo-feminism is an important step for the spread of the movement.
Myth 3: Feminism only benefits women
Feminism does not only benefit women. It benefits people of other genders too. It speaks out against some societal structures that cause any person to get oppressed. Some of these structures include toxic masculinity and patriarchy. Feminism aims to demolish all systems of oppression.
For example, there are some jobs typically associated with women, like hairstylists and fashion designers. Feminists believe that men should not be discouraged to do these jobs and such gender norms should be discarded. In the same way, there are some jobs associated with men, like astronauts and construction workers. Feminists believe that women should also not be discouraged to do jobs associated with men.
Myth 4: Feminists believe in female supremacy
Feminism is about uplifting everyone and aiming for equality. It wants equality for women, not superiority. Feminists don't want to bring down men. They want to bring down toxic masculinity. Toxic masculinity is a set of expectations that tell men about how to behave in a society. It is a toxic habit that shames men for not being better than women in all aspects. It sets a lot of high expectations for men and pressures them to be overachievers.
This, in turn, encourages men to be more aggressively dominant in society and leads them to believe that keeping women below them or bringing them down is good for them. Real feminists won't treat men as their enemies. They will work alongside men to achieve equality and bring down as many forms of oppression as they can.
Myth 5: Feminism rejects feminity
Feminism believes that there is not only one set of characteristics that make a person masculine or feminine. Although it is true that some feminists look down on traditional ways of being feminine, it is not compulsory to reject feminity in order to be a feminist. In fact, looking down on feminity is not encouraged at all.
Femmephobia is the attitude that anything traditionally associated with women is inferior. It refers to the devaluation of femininity. Feminists consider femmephobia to be a real problem in the movement of feminism.
Takeaway
Since the movement of feminism began in the late 19th century, there have been various misconceptions regarding feminism. Some of these misconceptions also discouraged many women to join this movement. All these myths can easily be countered by the key features of feminism. Important key features to remember about feminism are that it strives for equality, not superiority, and it strives to end all systems of oppression in society. As Emma Watson has rightfully said, "If you stand for equality, then you're a feminist."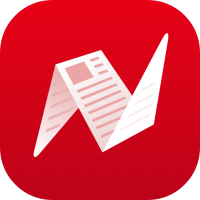 This is original content from NewsBreak's Creator Program. Join today to publish and share your own content.