Photo by Kelly Sikkema on Unsplash
The human brain is divided into two parts:
The right half, or the right cerebral hemisphere
The left half, or the left cerebral hemisphere
The brain is divided into symmetrical left and right hemispheres. Both of these hemispheres are equal in size to each other, but both of them are not equal in controlling the body.
Almost in every human being, there is one hemisphere that is more dominant than the other. Each hemisphere is in charge of the opposite side of the body, so your right brain controls your left hand. The right hemisphere also takes in sensory input from your left side and vice versa.
The left half of the brain controls the right half of the body. The right half of the brain controls the left half of the body.
In the case of most people, the left half of their brain is predominant over the right half of their brain. This makes the right half of the body more skilled to do various tasks like writing, kicking, punching, and doing absolutely nothing.
However, exceptions exist. Just because the majority of the people in the world have a predominant left cerebral hemisphere, does not mean that people with a predominant right cerebral hemisphere.
Yes, there are people who exist in this world having a predominant right half in their brain. This means that they will work better with the left half of the body rather than the right half.
This is why some people in this world are left-handed.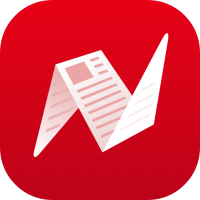 This is original content from NewsBreak's Creator Program. Join today to publish and share your own content.