Why is money so important in our lives? It is because even though money is not guaranteed to buy everlasting happiness in our lives, the absence of it can steal our happiness completely. When people have more money, they are less likely to be stressed. Less stress leads to a happier life. The more control we have over our funds, the fewer stresses we are likely to face.
Many people around the world fall into the same trap. They spend more than what they earn. This is a classic example of how a person would never become rich. People tend to make more expenses than their income and they end up taking loans to pay off some of their unpaid debts. Then it takes them a few more months to repay the loan.
This cycle keeps on repeating until they retire. Income, expenses, debts, and savings. These are the four areas you should focus on if you want to make your net worth grow. You have to start making plans from now if you want to retire rich.
Below are the 6 golden rules you should follow to increase your wealth and to live a debt-free life.
Save at least 5% of your income
Saving money is very important in our lives. Saving helps us to gain financial freedom, obtain financial security, and enable us to take calculated risks in the future. Financial experts recommend saving 20% of your income (50% of your budget for essentials like rent and food, 30% for expenses like traveling and entertainment, and 20% on savings).
However, it is not so easy to keep 20% of your income on savings, especially if you have a low income. Hence, saving at least 5% of your income, in the beginning, is a more pragmatic approach. Both poor and middle-class people would find it easier to save 5% of their income rather than saving 20% of their income.
One nice trick to inculcate your habit of saving is to save 5% of your income before you get a chance to spend it. Try opening a separate savings account to do that. You can also try opening a provident fund account or join a good mutual fund scheme that has a systematic investment plan with tax benefits.
If you're able to satisfy all your basic needs and still have a money surplus after saving 5%, try raising your saving percentage to six or seven. Try to reach the goal of saving 20% of your income if your income increases. Saving 20% of your income actively for a couple of years will be enough for you to retire with a good amount of money in your bank account.
Minimize debt
Having more debt prevents you from saving. You've to pay your bills first so that you can become debt-free. After you become debt-free, you'll finally have money available for saving and investing.
If you owe money to fewer people, you'll have fewer bills to pay every month. If you pay off your debts early, then you'll have extra free income which you can utilize for your personal needs. Pay your bills on time, to avoid fines for late payments.
Having more debt also prevents you from retiring early. If you have more debts to pay, you'll have more financial burden, and paying off all your debts along with interest payments will weigh you down and make you keep working for a longer time.
Debts also introduce you to a lot of risks in life. Failure to repay your debts can result in you getting sued, repossession of your asset which you took on loan, or even worse, bankruptcy. Too much debt also decreases your credit score which would make it difficult for you to take loans in the future.
One best tip to minimize your debts is to stop using credit cards or to use credit cards as little as possible. Credit cards are considered as bad debts. This is because the interest rates on credit cards are very high and the payment schedules are designed to maximize the costs for the customer. The interest rates of credit cards also rise if you have unpaid balances.
Good debts are generally defined as those investments that will provide value to you in the future years to come. For example, mortgages, education loans, and business debts. Credit cards don't do that. They won't provide any value to you in your future years. They'll just maximize your costs if you depend on them too much and overuse them. That's why they're considered as bad debts.
Have more than one source of income
Having more than one stream of income has many advantages. Extra streams of income will help you to achieve financial independence. It also serves as a backup source of earnings in case you lose your current job. Multiple sources of income allow you to save more.
It also creates a surplus of money if the earnings are good in all these sources. More sources of income will allow you to invest in other new sources of income as well. It will help you clear your debts faster.
Multiple sources of income may bring you enough money which could allow you to achieve the goal of saving 20% of your earnings every month. You already know how beneficial it is in the future if you start saving 20% of your income from now.
Don't be extravagant
Buy only what you can afford. If you find your salary not sufficient to cover all your needs, you need to identify those expenses which are gobbling down your money. Human wants are unlimited. But the money you get will always be limited.
You should be satisfied with whatever you have and buy only the necessities. Before buying something on an installment, always consider if that commodity is really worth it for you. Choose the second-best alternative, if the best product is expensive for you.
Buy expensive commodities and own a lot of materials only if you can "truly" afford them. If you become materialistic you will make your money control you instead of you controlling your money.
Start investing
Saving means putting away a part of your today's income for tomorrow. Investing means putting your money to work to potentially earn returns in the future. Investing wisely can make the money work for you instead of you working for the money. Investing is one of the most important things to do if you want to grow your wealth. The advantages of investing are many. Investing helps you to stay ahead of inflation, save your taxes, earn an additional income, and protect yourself from inflation in the future. The miracle of compounding can add zeroes to your money balance if you start investing at a young age.
Diversify your investments. Putting your money into different investment plans protects you from market volatility and reduces your risk if any one of your investments takes a worse turn. Investing ensures long-term financial security. The dividends which you will receive after investing in stocks or bonds will serve as a source of passive income. You can clear your debts or save more money into your bank account from this passive income.
Final thoughts
To sum it up, the 5 golden rules to grow your wealth are as follows:
Save at least 5% of your income
Minimize debt
Have more than one source of income
Don't be extravagant
Start investing
Becoming rich is not a thing of luck. It requires determination and persistence. You deserve to be rich if you believe that you work hard enough. One day you'll reach there if you start taking one step at a time starting from today.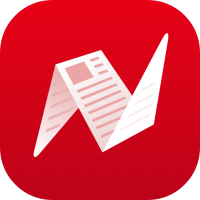 This is original content from NewsBreak's Creator Program. Join today to publish and share your own content.