Stubborn belly fat has always been a problem for people throughout generations. The older you get, the harder it is to keep your belly fat at bay. Fat is stored in a human's body so that it can be used for energy whenever there is a shortage of food. Belly fat was useful during the early ages, where starvation was a common phenomenon. However, in modern times, having a fat belly is not so useful considering that many of us are not facing prolonged periods of starvation.
Having a flat belly is much healthier than a fat belly. A flat belly has many advantages. Some of them include:
an increase in your energy levels
a reduction in the risk of heart-related diseases
a reduction in the risk of getting type 2 diabetes
a decrease in blood pressure
an overall improvement in the quality of your life.
On the other hand, having a fat belly has many risks. A few of them include:
Osteoporosis refers to the condition of having a low bone density in your body. The bones become weak and brittle in a person who's suffering from this disease. Having more belly fat results in decreased levels of the growth hormone which is important for bone health.
Insulin resistance is a condition that causes the body to produce more insulin than it usually does. The excess insulin in your body causes you to store more fat and increases your appetite. Too much belly fat increases the risk of insulin resistance, which can lead to diabetes.
Too much fat around your belly increases weight. More weight from your belly leads to extra stress in your joints. These knee pains can limit your level of activity.
Belly fat is very stubborn to get removed. Because there is no exercise that will target fat burning in one area. Becoming fat is easy. But it's very hard to become thin again. The following are some of the best tips which you can follow to burn your belly fat.
Make protein a priority
Protein helps prevent muscle loss. Muscle is your body's calorie-burning engine. Burning calories is important for burning fat. It is impossible to slim down without losing some muscle along with the fat. Having more muscle helps to keep your metabolism high. Metabolism is the process by which your body converts your calories into energy. You can prevent muscle loss by lifting weights 3 or 4 times a week, breaking up your meals, and taking less rest between workouts. Make exercise a part of your lifestyle. Try to stay active by adopting physical activity into your daily routine.
Do cardio daily
The word "cardio" is short for "cardiovascular". Cardio exercises refer to those exercises that get your heart rate up for a prolonged period of time and make you breathe faster so that more oxygen goes inside your body. High-intensity interval training is very good at burning your belly fat. When you do cardio exercises, you burn a lot of calories. When you burn more calories than what you eat, it is called a calorie deficit. When you create a calorie deficit in your body, weight and fat loss occur. So never miss your cardio. Try to do it daily, if possible.
However, it is important to note that doing excess cardio is bad for your health. Doing too much cardio will burn your muscle tissue as well. Burning your muscles will slow down your metabolism and shedding fat will be more difficult for you. To counter this, increase protein in your diet.
Restrict refined foods
When you eat refined foods, the carbohydrates are converted to sugar rapidly. This leads to an increase in blood sugar. The blast of blood sugar in your body leads to an increase in the release of insulin. More insulin in your body leads to increased storage of visceral fat. Calories from refined foods settle more at the waistline compared to calories from other foods. When you remove wheat and refined foods from your diet, your appetite drops and you start losing weight.
Cease your hunger hormones
Researchers have found that many people made up for their workouts by consuming more calories than they burned. Exercising regularly triggers the release of ghrelin, an appetite-stimulating hormone meant to protect the body from losing weight too quickly.
Here are a few ways which you can follow to cease your hunger hormones:
Don't exercise on an empty stomach
Exercising on an empty stomach will lower your blood sugar. This will increase your appetite which will lead you to overeat afterward. To counter this, you can have a light and healthy snack 30 minutes before you start working out.
Researchers have found that eating frequent meals is better than eating three heavy meals. Frequent meals improve insulin sensitivity and lower the production of cholesterol. You'll eat less than 15 minutes after a workout and you'll eat more if you wait for an hour or more to eat after a workout.
When you skip meals, you increase your body's response to starvation. When you skip meals, your body expects future starvation. This tends to make your body store belly fat at a faster rate, which leads to weight gain.
People who drink water frequently eat roughly around 200 calories less than those who drink tea or coffee frequently. German researchers have found that drinking lots of cold water every day increased metabolism because cold water makes the bodywork warm the fluid up to body temperature.
Getting enough sleep
Less sleep slows down your metabolism and forces the body to hold on to fat. Sleeping less than six hours triggers the area of your brain that increases your need for food. It also decreases leptin (a hormone that makes your stomach feel empty) and increases ghrelin. When you don't sleep well enough, your cortisol levels rise. Cortisol is the stress hormone that is frequently associated with fat gain. Stress can cause you to gain weight. Regular sleep calms and restores the body, which helps a lot in reducing stress.
In conclusion
To sum it up, the best tips for burning belly fat are as follows:
Make protein a priority
Do cardio daily
Restrict refined foods
Cease your hunger hormones
Have enough sleep
Remember, weight loss is not a quick process. You'll reach there one day. You just need to give it time and take a step towards it every day. You'll undoubtedly lose your extra kilos if you make an effort towards it consistently.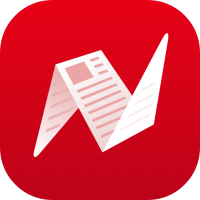 This is original content from NewsBreak's Creator Program. Join today to publish and share your own content.