Photo by Oziel Gómez on Unsplash
Everyone wants to be in a happy relationship. Nobody gets into a relationship just to break up a few days later. When people are with someone they love, they want to be with that person forever. No one wants to separate themselves from their lover just for the sake of it. Whenever separation happens, it happens due to unfortunate reasons.
Everybody wants their lives to be full of happiness and free from sadness. They all want their love stories to be like a fairytale. People want to live with their lovers happily ever after. Unfortunately, life is not a bed of roses. It is full of ups and downs. Sometimes there are setbacks. Things may not always go as you want them to.
Many people fail to hold on to their relationship even after both sides tried hard. Sometimes, things are just not meant to be. There is only so much that humans can do to deny the force of fate. What is meant to happen will happen. That does not mean that partners should not try to make their relationships successful and long-lasting. Check out the following relationship rules below to increase your chances of living happily ever after with your partner.
Stay faithful
Always be faithful to your partner. Don't flirt with anyone in front of your partner. It hurts them a lot. One toxic behavior seen among couples is to flirt with someone in front of their partners just to make them jealous. This is such an unhealthy habit that it can lead to disasters. Your partner may also try to make you jealous by flirting with someone else. You both may go on continuing this toxic behavior until you both start hating each other.
The best way to avoid this is to not try to make each other jealous at all. Both of you have to understand that it hurts to see your beloved flirting with someone else. Be considerate to each other and have faith in each other. If you truly love someone, being loyal is easy.
Spend quality time with your partner
Don't make your partner feel ignored or unwanted. Don't reply late to their messages on purpose just to make them miss you. Ignoring your partner just to make them miss you is another toxic habit you must avoid. Your partner will miss you anyway if they truly care about you. Spend quality time with your partner and the quality of your relationship will improve.
Always make an effort to spend some time with your partner. This is how the connection between you both will improve for the better. Looking back in life, you will realize that memories are the timeless treasures of your heart. Many things will end but will last forever. So you must spend quality time with your partner and make good memories.
Respect each other
Respect between each other is very important in a relationship. Without respect, relationships are lost. All people are different, so differences between couples are bound to exist. Partners have to respect the differences between each other. They have to help each other grow. No relationships are ever worth sacrificing your self-respect. Don't allow anyone to treat you poorly just because you love them. Respect is one of the greatest expressions of love.
Don't allow any communication gaps to happen
Two things can destroy any relationship: unrealistic expectations and poor communication. Don't expect your partner to know everything about you. People are not mind-readers. Let your partner know everything you want them to. Relationships should be based on communications, not on assumptions. Many relationships get over soon due to ego problems or lack of communication. So be careful about communication gaps because having good communication between each other is vital for a healthy relationship.
Trust each other
A relationship without trust is like a cell phone with no service, all you can do is play games. If your partner trusts you blindly, don't prove them blind. Prove your partner that you are worthy of their trust. Without respect, love is lost. Without caring, love is boring. Without honesty, love is unhappy. Without trust, love is unstable. Distance doesn't ruin any relationship. Doubts do.
The best proof of love is trust.
~Dr. Joyce Brothers
Summing it up
The 5 golden rules to make your relationship long-lasting are as follows:
Stay faithful
Spend quality time with your partner
Respect each other
Don't allow communication gaps to happen
Trust each other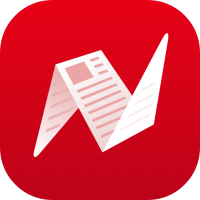 This is original content from NewsBreak's Creator Program. Join today to publish and share your own content.