We have all experienced our body shaking during the cold weather. It does not happen always, but we have all experienced it at least a few times in our lives. Sometimes when we feel too cold, we also hear our teeth chatter. But have you ever wondered why this happens? Let us find out why.
Shivering is a method used by our body to keep us warm. Homeostasis is a self-regulating process used by our body to maintain stability while adjusting to conditions that are best for our survival. Shivering is a part of the homeostasis process.
When we feel too cold, our body automatically sends a response to our brain to fight against the cold. Our body wants to bring the temperature up to bring back our body to a normal temperature so that we feel comfortable.
There is a region in our brain called the hypothalamus. It is located at the base of the brain, near the pituitary gland. The hypothalamus is responsible for many important functions in our body, including releasing hormones and regulating body temperature.
When we feel too cold, the hypothalamus sends a message to the rest of our body saying that it is too cold, and the body needs to be at a higher temperature. After the body gets the message, the muscles start contracting and relaxing, in order to generate some heat. Some of these muscles are in the jaw, hence the phenomenon of teeth chattering.
Sometimes our hands become numb sometimes when we are cold. This is because our brain wants more blood to flow into the vital organs of our body. So some parts of the body get less blood flow because of this. This is the reason for numbness.
Takeaway
The human body has a mechanism called homeostasis to help adjust to different environments. When it gets cold, our body tries to respond properly for optimal functioning of our body. This leads to the body trying to raise up the temperature by itself to keep us warm, resulting in shivering.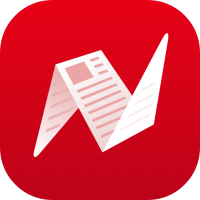 This is original content from NewsBreak's Creator Program. Join today to publish and share your own content.