Photo by Robin Moore on Unsplash
The Dead Sea is not actually a real sea. It is actually a salt lake. It is located between Israel and Jordan. The Dead Sea is said to be 6 times saltier than the oceans. The Dead Sea's salt concentration is 34%.
The water found in the Dead Sea is so salty that no aquatic plants or animals can live in it. This is why the name "Dead" has been given to this sea.
There are many rivers and streams that arrive into the Dead Sea, but none of them ever gets a chance to reach the oceans, because the Dead Sea is stagnant.
All the minerals that arrive in the Dead Sea from rivers and streams stay there forever. Water cannot flow out to the oceans from the Dead Sea. Evaporation is the only way through which water can leave the Dead Sea. As evaporation occurs in the Dead Sea, the water gets evaporated in the air but the minerals stay behind in the sea. The excess accumulation of minerals increases the saltiness of the salt lake. Another factor that makes the Dead Sea saltier is the lack of rainfall in that area. Adequate rainfall would have helped in diluting the saltiness of this salt lake.
It is impossible to drown in the Dead Sea. All people float in this salt lake. This is because of the high concentration of salt in the water. The high salinity of the water increases the density of the water. Since the density is high, the buoyancy (upward thrust) will also be high. This high upward thrust enables people to float in this salt lake.
Human beings drown in normal water because the density of humans is higher than the density of normal water. Human beings float on saltwater because the density of humans is lower than the density of saltwater.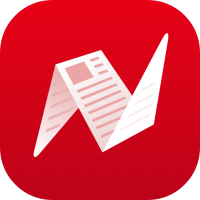 This is original content from NewsBreak's Creator Program. Join today to publish and share your own content.