Find out why white is the most chosen color to paint commercial airplanes
Have you ever visited the airport and notice that most of the airplanes are usually painted white. Although you may have seen many military aircraft in different colors, white is the most common color when it comes to commercial airplanes.
According to thermodynamics, white surfaces absorb less heat than dark surfaces. It also reflects more sunlight which results in the airplane enduring less accumulated heat and lowers the risk of solar radiation damage happening to the airplane.
The white color also helps in spotting any cracks and damages endured by the airplane. This color can also be spotted easily from long distances, due to the high reflectivity of white surfaces. Painting planes white also has the advantage of not having to repaint the plane often. This is because white paint does not fade easily. And even if it fades, the plane will still be white.
The white color also helps in keeping birds away. Painting a plane white increases the visibility of the plane. When the visibility is more, the chances of birds coming in contact with the plane also reduces.
Finally, the last reason for painting aircraft white is due to economical reasons. White paint is cheaper than dark color paints. Painting an aircraft in a more simple and plain way will be a less costly affair compared to painting it in a fancy way. This will prevent the airline companies from unnecessary expenses.
Summing it up
The main reasons why airplanes are usually painted white are as follows:
To reflect sunlight
To spot cracks easily
To avoid contact with birds
To gain an economic advantage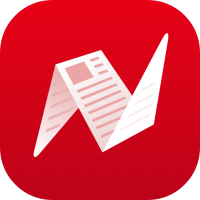 This is original content from NewsBreak's Creator Program. Join today to publish and share your own content.